Dr. Austina Cho, MD
Psychiatrist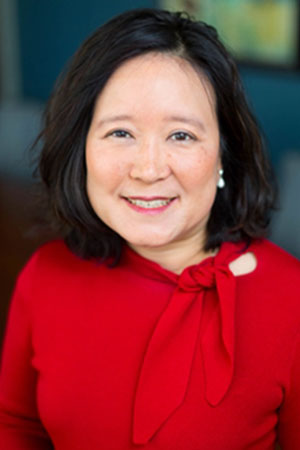 About
| | |
| --- | --- |
| Honorific Prefix: | Dr. |
| Given name: | Austina |
| Family Name: | Cho |
| Honorific Suffix: | M.D. |
| Job Title: | Psychiatrist |
| Affiliation: | Savant Care |
| Phone number: | 650 690 2DOC (362) |
| Fax number: | 650 590 4938 |
| Languages: | English, Korean |
| Email: | ac.admin@savantcare.com |
Expertise
Generalized anxiety disorder
Schizophrenia
Substance abuse disorder
Bipolar disorder
Post-traumatic stress disorder
Trauma
Depression
Personality disorder
Cultural and community health
Location
In-Network Insurances
Note:
*. We are not in-network with Blue Shield Covered California.

Worked for
Southern California Health and Rehabilitation Program
Los Angeles County Department of Mental Health
Royale TRC Santa Ana and Royale MHRC Mission Viejo, CA
Korean Community Services Traditions Behavioral Health Illumination Foundation
Awards and honors
HealthTap Top Psychiatrist in CA Summer 2013; Spring 2014;
Hippocrates Award, National, Spring 2014
Thought Leader CA, Spring 2016
Achievements
Su Casa-Ending Domestic Violence- Board President 2013-2014
Soroptimist International Artesia-Cerritos Member, Treasurer 2015-2016
HealthTap.com online health website psychiatrist
Cerritos College Board of Trustees Nov 2007-Nov 2012
Affiliations and certifications
Diplomate of the American Board of Psychiatry and Neurology 2003
M.D. from LSU New Orleans
Residency at UC-Irvine Medical Center Neuropsychiatric Institute
Dr. Cho, MD is a Louisiana State University – New Orleans trained psychiatrist. An adult psychiatrist at Savant Care, she finished her psychiatry residency at the University of California-Irvine. She has vast experience in working with geriatric, homeless, forensic populations in both inpatient and outpatient settings. Dr. Cho's expertise lies in treating patients suffering from schizophrenia, depression, substance abuse, bipolar disorder, post-traumatic disorder, etc. She has worked as the interim medical director for the biggest outpatient mental health clinic in Los Angeles County. Plus, she has received several awards as an online psychiatrist at HealthTap. She has also worked with the organizations that help women and children, who are victims of domestic violence.