Dr. Christopher Sorensen, MD
Psychiatrist

(A135024 California)





15 Reviews
4.75
ALUMNI OF:
Brigham Young University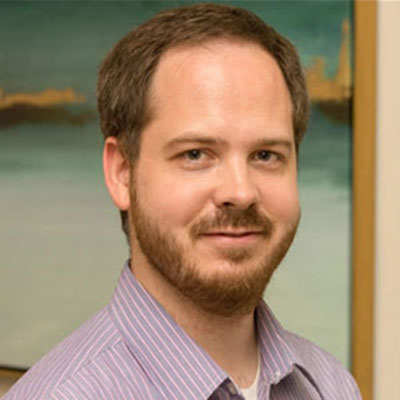 Expertise
anxiety
depression
bipolar disorder
schizophrenia
Treatment Orientation
Integrating cultural and religious beliefs into treatment plan.
Creates patient-centered clinical management plan for mental disorders
Commands active patient engagement
Weighs multiple therapeutic options for patients
Work experience
Terros – 1.4.2016 – Present
Counties Manukau – Faleola Services – 3.1.2015-12.11.2015 (Consultant Psychiatrist)
Southwest Network – 12.1.2014 – 2.27.2015
Aurora Behavioral – 2011-2014
Desert Vista Outpatient Clinic – 2012-2014
Desert Vista and MIHS Behavioral Health Annex – 2010-2012
Mayo Clinic – 2014
PsychHealth Private Practice – 2013
Banner Scottsdale – 2012
Veteran's Administration Substance Abuse Program – 2011Clinical Intern
Education
Maricopa Integrated Health System – Psychiatry Residency [2014]
The Ohio State University College of Medicine – Doctor of Medicine [2010]
Brigham Young University – BS in Neuroscience, BA in English [2006]
Affiliations and certifications
Studied both Neuroscience and English at Brigham Young University
Studied Medicine at The Ohio State University
Worked in an HIV Clinic in South Africa
Worked with the Mayo Clinic at their private hospital inpatient units and psychoanalytic outpatient practice
Worked at outpatient clinics in Arizona and New Zealand
Moonlighted as an inpatient consultant psychiatrist
Awards and honors
Top PRITE Score In Residency Program – 2011-2013
Rural Health Scholar's Program -Rural Mental Health 2009
Travel Award: Schizophrenia Conference 2008
Landacre Honor Society – 2007
Roessler Scholarship – 2007 – Full Undergraduate Scholarship
Neuroscience Dean's List – 2004, 2005
Inscape – Graduate Authors 2006
Schooled Magazine – Writer of the Month 2005
Eagle Scout
In-Network Insurance
United Health Care Inc.
Blue Shield of CA Inc
Humana Inc
Tricare Inc
Cigna Inc
BCBS
Cardinal Care
Optum Behavioral Health
Alignment Health
Healthnet Inc
Aetna Inc.
MHN Inc.
Medicare Inc
Magellan .

Dr. Christopher Sorensen studied both Neuroscience and English at Brigham Young University and started early in practicing an integrated approach to psychiatry by working as a neuroanatomy teaching assistant, pharmacy technician and teaching deep muscle relaxation for students with anxiety disorders.
He studied medicine at The Ohio State University and took a special interest in cultural impact on mental health and international medicine, working for part of his final year in an HIV clinic in South Africa. He completed his residency with the Maricopa Integrated Health System in Phoenix Arizona, where he started new rotations with the Mayo Clinic, private hospital inpatient units and a psychoanalytic outpatient practice. Since residency he has primarily worked in outpatient clinics in Arizona and New Zealand, as well as moonlighting as an inpatient consultant psychiatrist.
Dr. Sorensen believes in practicing patient-centered medicine. He has tried to accumulate as much experience in treating a wide variety of mental health conditions in various settings as possible, and uses that expertise to work together with his patients in developing a plan to best address their personal needs and priorities. He's especially interested in incorporating the patient's personal history, cultural and religious beliefs into their treatment plan when appropriate. Rather than dictate one treatment plan, he will discuss the relative merits of different therapeutic options and he and the patient will pick which one has the best chance of success and meeting the patient's goals.
Reviews
As many of you know, finding a mental health clinic and schedule an appointment is very difficult. I was very pleasantly surprised that BG and Caroline in the intake dept. make this process so easy and enjoyable. BG even took into the next step and followed up my call to the clinic. I also wanted to say that I feel that this clinic and its employees carry and run themselves in a very professional/helpful manner. Looking forward to seeing Dr. Sorensen.
SC - Los Altos - May 25,2019
Mr. BG was very wonderful to me when I had the great opportunity to talk to him about being a patient with Savant Care. He handled all my needs with great attention to detail and was very easy to talk to. He was also very caring and very knowledgeable and warm. I am glad I got to speak to him. He is awesome. Thank you so much for helping me on the phone. You are great. He made my day.
SC - San Jose - Apr 14,2019
I've been a patient of Dr. Christopher Sorensen for almost a year now and I have to say I've had a great experience with both Savant Care and Dr. Sorensen. Dr. Sorensen is very impressive. I have had a few bad experiences before with other doctor...s that I've had, but he is completely on a different level than most medical professionals. His knowledge of different medications are on point and it is obvious he has an excellent memory. I have had addiction issues for a while and probably haven't been the best or most compliant of patients, but he has worked with me all this time to help me get better. It is very apparent that he cares about his patients. I highly recommend him because he is effective and is also very kind. He definitely wants his patients to get better. Also, he referred to a therapist who specializes in CBT (cognitive behavioral therapy). Her name is Jennifer Gilman and is also part of Savant Care. I've also had an awesome experience with her. She is very understanding and is really sweet. I've been very honest with her about my issues and she is always there to recommend the best advice. Most of all, I know she cares about me and she has been nothing but encouraging and nice. As for Savant Care as a whole, the whole team is excellent. The team of assistants that I have interacted with has been nothing but pleasant and very efficient. In short, my opinion is that they are the best of the best. If you really want treatment that works, please give Savant Care a shot. You won't be sorry and I am sure you will have an excellent experience!
SC - San Jose - Apr 14,2019
Dr Sorensen is excellent and has helped me with my anxiety and depression. I've never had this level of service and dedication. It has saved my job and changed my life. I highly recommend him. It takes a while to get an appointment but it's worth the wait. Beth in San Jose
SC - Los Altos - Apr 06,2019
Love love love the care I've received here!!! Dr Sorensen is an outstanding psychiatrist and very helpful. Love this place!!
SC - Los Altos - Apr 04,2019
Savant Care has definitely helped me in turning my life around. Dr. Sorensen is very helpful and informative with whatever issues or questions I may have, and makes sure that things are always flowing smoothly in terms of my mental and physical health. And on top of that is his assistant, Austin. Austin is always quick to help; to go the extra mile to make sure that problems of any sort are resolved. I highly recommend Savant Care and their incredible staff!
SC - Los Altos - Dec 14,2018
I truly love Savant Care because I feel that both the doctors and staff go above and beyond to help me when needed. I recently switched jobs and had two network choices for insurance, and chose the one that ensured that I could stay with Savant Care,... even though my PCP wasn't covered under the same network. I chose to switch my PCP so I could stay with Dr. Sorensen- he's kind, helpful and takes the time to make sure I'm getting the correct care. Additionally, I'd like to mention that his assistant, Austin, is without a doubt the best out there! Austin has an incredible turnaround time and will always help you whenever he can. I highly recommend Savant Care and Dr. Sorensen.
SC - San Jose - Nov 22,2018
Great facilities and administrative processes. Dr. Sorensen is very thoughtful and patient to listening my concerns. I feel absolutely comfortable to communicate with him.
SC - San Jose - Oct 02,2017
Really patient and good listener. Seems like he really cares. Respectful
SC - San Jose - Aug 07,2017
Doc was great and took time to get to know me. Appreciated how he was able to get me to open up.
SC - San Jose - Aug 02,2017
Convenient check-in process, no wait time. Dr. Sorensen was very informative and helped me come up with a few treatments for my anxiety. He was very easy to talk to and very knowledgeable. Highly recommend.
SC - San Jose - Jul 19,2017
Very professional, courteous, to the point, and yet a great listener - I know I'm going to enjoy seeing him more regularly after this 1st visit!
SC - San Jose - Jun 20,2017
Very knowledgeable. Professional. Took time with me the first appointment to review history and meds. Very happy. Will continue to see as my new MD
SC - San Jose - Mar 02,2017
He was very intuitive and asked great questions to get a deeper understanding of what could possibly be wrong. He gave many alternatives for medication and non medication methods to improve my mental health.
SC - San Jose - Feb 17,2017
I have not got to know dr Sorensen that well yet but he seems like a great guy from my first visit with him.
SC - San Jose - Nov 16,2016
Providers In Los Altos Mental Health Clinic