Diane Gutierrez – LMFT
Psychotherapist/ Counselor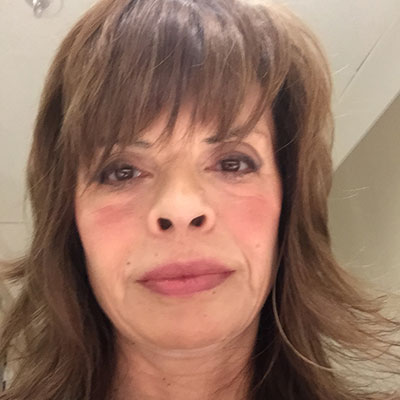 About
| | |
| --- | --- |
| Alumni of: | Santa Clara University |
| Honorific Prefix: | LMFT |
| Given name: | Diane |
| Family Name: | Gutierrez |
| Honorific Suffix: | Psychotherapist/ Counselor |
| Job Title: | Marriage and family therapist |
| Affiliation: | SavantCare |
| Phone number: | 650 690 2DOC (362) |
| Fax number: | 650 590 4938 |
| Languages: | English and Spanish |
| Email: | dg.admin@savantcare.com |
Hello and welcome! My name is Diane Gutierrez and I wanted to share with you a little bit about myself. I have a passion for therapy work. In my time off I enjoy watching movies, going for road trips, reading books, trying out new restaurants, and drinking a delicious cup of coffee while engaging in a wonderful conversation.

Do you find yourself yearning for better relationships with your spouse, friends or family members? Do you worry about your job or your life overall and does this keep you up at night? I want to tell you that therapy is a wonderful and safe place to figure out and discover new ways to approach and relate to old problems, and let go of what hasn't worked for you. My goal is to help you live more meaningfully and joyfully. I will start by asking you what you want from therapy and our time together.

I will listen to you in a non-judgemental way. In our work together you will discover new ways to think about old problems and you will begin to become aware of your negative automatic thoughts and you will begin to replace them with more compassionate, helpful, positive thoughts.
Affiliations and certifications
M.A in counseling psychology from Santa Clara University
Completed M.A in Spanish from San Jose State University
Expertise
Providing solution-based therapy for handling problems like:

Conduct Disorder
Substance Abuse
Separation Anxiety Disorder
PTSD
Acculturation Problems
Personality Disorder
Bulimia
Suicidal Ideation
Major Depressive Disorder
Autism-Spectrum Disorder

Treatment Orientation

Play therapy
Art therapy
DBT therapy
Trauma-focused counseling
Motivational interviewing
Cognitive behavioral therapy
Narrative therapy
Process therapy

Conducting psychoeducational classes on: Healthy Sleeping, ADHD, Couple Communication, Anger Management, Stress Management, Handling Depression, Anxiety Management
Worked at
Mental Health Therapist at Gardner Mental Health Clinic and Community Health Awareness Council
On-call Health Education Instructor at Kaiser Permanente
Marriage Family Therapist Intern at Process Therapy Institute
Mental Health Therapist at Community Health Awareness Council
Mental Health Therapist at Chamberlain's Mental Health Clinic
Bilingual teacher at ALUM ROCK UNION ELEMENTARY & CÉSAR CHÁVEZ ELEMENTARY SCHOOL
Licenses
Note:
*. We are not in-network with Blue Shield Covered California.

Location