Dr. Clarence B. Glenn III, MD, MBA
Psychiatrist
ALUMNI OF:
Howard University College Of Medicine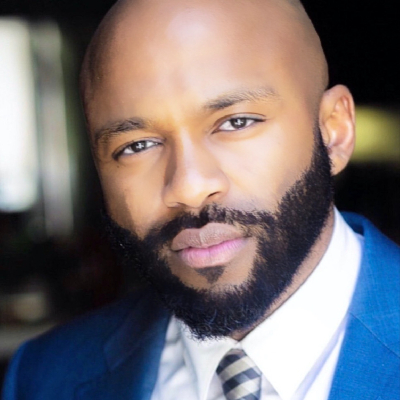 Expertise
Emotional and thought disorder
Addiction
Child and adolescent psychiatry
Treatment Orientation
Work experience
February 2020 – Present
Co-Founder of Galère Capital Group, LLC
Los Angeles, CA

Prospecting new investment opportunities.
Performing due diligence on potential investments.
Analyzing and determining the feasibility of different start-up financial models.
February 2019 – June 2020
Healthcare Consultant (Freelance)
NYC Health + Hospitals
New York, NY

Consulted on multiple mental health projects with newly allocated funds.
July 2018 – June 2021
Resident Physician
Los Angeles County
Dept. of Mental Health
Los Angeles, CA

Rotating through multiple psychiatric subspecialty facilities throughout LA county,
providing treatment for a variety of emotional and thought disorders in the forensic, addiction, and child & adolescent settings.
June 2015 – December 2015
Student Research Fellow
Weill-Cornell Medical College
New York, NY

Performed research investigating evidence of the presence of both spermatogonial stem cells and spermatogonia in the testes of male patients with Sertoli cell-only syndrome, indicating an arrest in cell maturation as a newly hypothesized disease mechanism.
August 2012 – July 2013
Research Assistant
Georgia State Univ Neuroscience Institute Atlanta GA

Performed research investigating the role of sensory input in the early development of the visual system of transgenic mice.
Used immunohistochemical techniques to prepare, fix and image neural tissues Performed experiments to measure modifications to the visual field parameters of mice with lesions to the superior colliculus.
Performed autoradiography studies to identify the presence and functionality of GABAc receptors in the brains of lesioned, transgenic animals.
March 2011 – June 2012
Research Assistant
Wayne State Univ School of Medicine
Detroit, MI

Performed research into the physiological mechanisms that underlie sleep apnea syndrome in humans.
Consented and familiarized subjects with experimental protocols in accordance with w/HIPAA regulations.
Performed quality control and administrative duties regarding the IRB Formulated and edited scopes of practice.
Performed polysomnography studies.
Gained proficiency with the scoring of sleep and associated events in accordance with the standards set forth by the American Academy of Sleep Medicine.
Examined various physiological parameters of the respiratory system, including the carbon dioxide reserve, apneic threshold, carotid baroreceptor sensitivity, and multiple forms of respiratory plasticity.
Calibrated equipment and analyzed data using the WINDAQ and Grass42 software programs.
Gained advanced proficiency with Microsoft Excel and PowerPoint for data analysis and presentation purposes.
Presented data at various symposiums and conferences.
Education
August 2003 – May 2008
Bachelor of Science
Biomedical Science/Spanish
Central Michigan University
Mount Pleasant, MI
September 2009 – April 2011
Post-Baccalaureate Studies
Physiology
Wayne State University
Detroit, MI
July 2013 – May 2017
Medical Doctorate
Howard University College of Medicine
Medicine – Psychiatry
Washington, DC.
June 2018 – June 2021
Psychiatry Residency
Charles R. Drew Los Angeles,
University of Medicine & Science
CA
September 2021 – July 2022
Venture Capital and Private Equity Program
Columbia Business School
New York, NY
April 2017 – June 2018
Master of Business Administration
Kogod School of Business
American University
Finance/Behavioral Economics
In-Network Insurance
Clarence B. Glenn III graduated with a Medical Doctorate from the Howard University College of Medicine. He has also completed his Master of Business Administration from American University.
Dr. Clarence Glenn III is a psychiatrist. He has special training and skills to diagnose and treat individuals suffering from mental illness. As a psychiatrist, Clarence Glenn, III, MD, MBA evaluates patients' mental health, helps them deal with mental health problems, and provides medical treatment for various mental disorders.