Dr. Norberto Marave Tuason, MD
Psychiatrist
ALUMNI OF:
Far Eastern University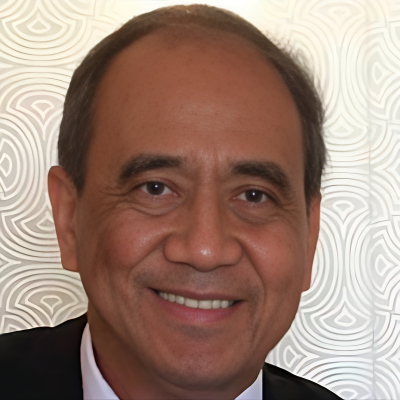 Expertise
Bipolar disorders
Personality disorders
Depression
Anxiety
OCD
Eating disorders
Insomnia
ADD
Treatment Orientation
Medications
Psychotherapy
Talk therapy
Psychosocial interventions
Work experience
Open Mind
9/2021-Present
Attending outpatient Psychiatrist
Romero Clinic
12/2019- Present
Attending outpatient Psychiatrist
Pacific Neuropsychiatric specialist
12/2019-Present
Attending outpatient Psychiatrist
Mentor of California
5/2020-7/2022
Attending outpatient Psychiatrist
Fresno County Mental Health
10/2020-12/2020
Attending outpatient Psychiatrist
Solano County Mental Health
12/2017- 9/2020
Attending outpatient Psychiatrist
Laguna Treatment Hospital Aliso Viejo
3/2019-5/2019
In patient mental health and detox program
Los Angeles County Department of mental health
4/2015-Present
Outpatient Mental health services
Monterey County Department of Mental Health
1/2018-2/2019
Tele-Mental Outpatient mental health services
Pacific Clinics, Los Angeles Area CA
2/2010 – Jan. 2017
Contract Psychiatrist
Turning Point of Central California, Visalia
8/2002 – 2/2010
CA Contract Psychiatrist
Atascadero State Hospital, Atascadero CA
5/2007 – 9/2008
Contract Psychiatrist
California Psychological Institute
11/2002-2006
California Mental Health
12/2002-2006
Fresno Care and Guidance
6/2004 -2007
Quality Group Homes
6/2004 -2007
Central Valley Indian Health Services
2/2004 -2006
Biobehavioral Mental Health
3/2004 -9/2004
California Department of Corrections
8/1999-8/2003
Inpatient and outpatient psychiatric services
Kingsview Behavioral Services, Hanford CA
11/1996-6/2003
Services: Population: Children, Adolescents, and General Adults
Murrieta Psychiatric and Addiction Group Murrieta, CA
3/1996 – 11/1996
Provided psychiatric evaluation, medication visits and individual psychotherapy.
Riverside Medical Group and Knollwood Hospital Riverside, CA
3/1996 – 11/1996
Provided psychiatric evaluations, medication visits and individual psychotherapy.
Western Health Care Riverside, California
4/1996 – 10/1996
Provided psychiatric evaluations to patients, inpatient rounds and discharge evaluation.
Charter Oaks- Corona, California
1/1996 – 11/1996
Provided admission of old and new patients.
Wedge Medical Center and Association of Puerto Rico March- Philadelphia Pennsylvania
10/1994 – 12/1995
Engaged in the following outpatient psychiatric services in initial psychiatric evaluation and medication visits.
Northwestern Institute Fort Washington, Pennsylvania
10/1994- 12/1995
House physician
Logansport State Hospital Logansport, Indiana
4/1992 – 7/1992
House physician
Mercy Hospital Fairfield, Ohio
9/1989 – 3/1990
House physician surgical assistant
Bethesda Hospital Cincinnati, Ohio
6/1979 – 6/1989
House physician
Education
Completed Residency Training in Psychiatry- Norristown, Pennsylvania
Residency Training in General Surgery PGY1- Cincinnati, Ohio
Post Graduate Rotating Internship- Veterans Memorial Hospital- Manila, Philippines
Medical School- Far Eastern University- Manila Philippines
B.S In Preparatory Medicine- Far Eastern University- Manila, Philippines
LICENSES AND CERTIFICATIONS
California Medical License- # A053601
Pennsylvania Medical License- # A047263
Indiana Medical License- # 01039948
In-Network Insurance
NORBERTO MARAVE TUASON has an extensive background in a wide range of psychiatric services, from admission and in-patient care to crisis intervention and outpatient drug and alcohol detox process. He has strong skills in conducting treatment, planning, and rehabilitation of substance abuse.
NORBERTO MARAVE TUASON is well-experienced in doing psychiatric evaluations, crisis intervention, and follow-up medication visits. He provides the utmost care to patients' needs by conducting individual psychotherapy, medication visits, and a partial hospitalization program. He demonstrates compassion and deep concern for patients and their families. He also has a strong awareness and business sense of the mental healthcare industry.