Dr. Norberto Marave Tuason, MD
Psychiatrist
ALUMNI OF:
Far Eastern University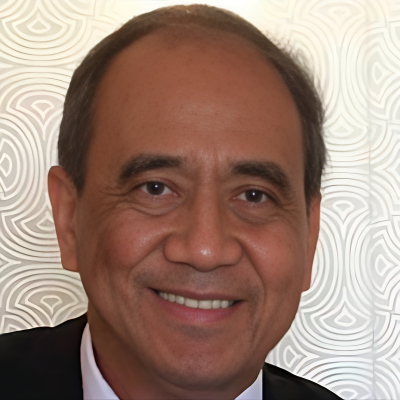 SPECIALITIES
Bipolar disorders
Personality disorders
Depression
Anxiety
OCD
Eating disorders
Insomnia
ADD
Education
Completed Residency Training in Psychiatry- Norristown, Pennsylvania
Residency Training in General Surgery PGY1- Cincinnati, Ohio
Post Graduate Rotating Internship- Veterans Memorial Hospital- Manila, Philippines
Medical School- Far Eastern University- Manila Philippines
B.S In Preparatory Medicine- Far Eastern University- Manila, Philippines
LICENSES AND CERTIFICATIONS
California Medical License- # A053601
Pennsylvania Medical License- # A047263
Indiana Medical License- # 01039948
In-Network Insurance
Cigna Inc
Tricare Inc
MHN Inc.
Healthnet Inc
Anthem Blue Cross of California Inc
Blue Shield of CA Inc
BCBS
United Health Care Inc.
UMR
Optum Behavioral Health

---
Dr. Norberto Marave Tuason is a highly dedicated and compassionate psychiatrist who has devoted his career to providing comprehensive psychiatric services to individuals in need. With extensive experience in inpatient and outpatient settings, Dr. Tuason has honed his expertise in treating a wide range of mental health issues, focusing on substance abuse rehabilitation and crisis intervention.
Throughout his years of practice, Dr. Tuason has had the opportunity to serve in various esteemed organizations, including Open Mind, Romero Clinic, Pacific Neuropsychiatric Specialists, and the Los Angeles County Department of Mental Health. In each of these positions, he has prioritized patient-centered care, utilizing a combination of medication management, psychotherapy, talk therapy, and psychosocial interventions to optimize treatment outcomes.
As an attending outpatient psychiatrist, Dr. Tuason consistently demonstrates a deep concern for the well-being of his patients and their families. He conducts thorough psychiatric evaluations, medication visits, and individual psychotherapy sessions to ensure that each patient receives the highest quality of care tailored to their unique needs.
Dr. Tuason's extensive work experience has allowed him to develop strong clinical skills and a keen business sense in the mental healthcare industry. He recognizes the importance of staying current with industry trends and emerging treatment modalities to provide the most effective care to his patients.
As he continues his professional journey, Dr. Tuason remains committed to providing empathetic, evidence-based care to individuals suffering from mental health issues. Through his dedication to excellence in psychiatric practice, he strives to improve his patients' lives and contribute to the overall well-being of the communities he serves.