Dr. Yalda Safai, MD, MPH
Psychiatrist
ALUMNI OF:
St. George's University School of Medicine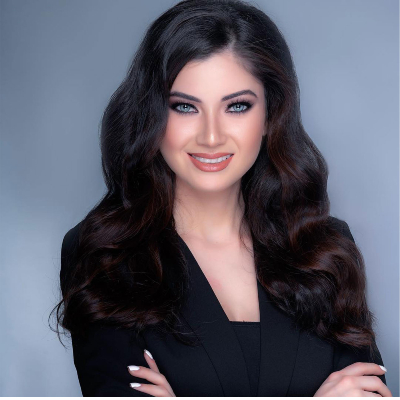 SPECIALITIES
High Functioning Depression
Amnesia
Anorexia Nervosa
Antisocial Personality Disorder (ASPD)
Anxiety
Aphasia
Asperger Syndrome (AS)
Attention-Deficit/Hyperactivity Disorder (ADHD)
Autism
Avoidant Personality Disorder
Binge Eating Disorder
Bipolar Disorder
Body Dysmorphic Disorder (BDD)
Borderline Personality Disorder (BPD)
Bulimia Nervosa
Dementia
Dissociative Fugue
Dissociative Identity Disorder
Drug Abuse
Eating Disorder
Fragile X Syndrome (FXS)
Hypersomnia
Insomnia
Learning Disability
Mood Disorders
Munchausen Syndrome
Narcissistic Personality Disorder (NPD)
Obsessive-Compulsive Disorder (OCD)
Panic Disorder
Persistent Depressive Disorder
Pervasive Developmental Disorders (PDD)
Phobias
Postpartum Depression (PPD)
Posttraumatic Stress Disorder (PTSD)
Premenstrual Dysphoric Disorder (PMDD)
Psychotic Disorder
Rape and Sexual Assault
Schizoaffective Disorder
Schizophrenia
Seasonal Affective Disorder (SAD)
Sleepwalking
Speech Disorders
Tardive Dyskinesia
Tics
Wilson-Turner Syndrome
Education
Degree: Medical Degree – St. George's University School of Medicine.

---

Degree: Masters in Public Health – St. George's University School of Public Health.

---

Degree: Bachelors of Science Major: Psycho-Biology, Minor: Near Eastern Studies – University of California Los Angeles

---

Irvine Valley College, Saddleback College, Orange Coast College
CERTIFICATIONS & LICENSURE
NY State Medical License
FL State Medical License
CT State Medical License<
CA State Medical License
In-Network Insurance
Anthem Blue Cross of California Inc
Blue Shield of CA Inc
Cigna Inc
Optum Behavioral Health
UMR
United Health Care Inc.
BCBS
MHN Inc.
Healthnet Inc
Aetna Inc.
Aetna-Meritain Inc.

---
Dr. Yalda Safai, MD, MPH, is a psychiatrist in New York City. She completed her undergraduate degree in Psychobiology from the University of California Los Angeles. She went on to do a dual MD and MPH program at St. George's School of Medicine. She has worked at New York Medical College-Metropolitan Hospital Center, ABC News Medical Unit, New York City, NY, Waterbury Hospital, and Eastern CT Health Network-Manchester Memorial Hospital.
She resides in New York City and contributes to ABC News Medical Unit, focusing on delivering accurate medical information to the general public. She has contributed to numerous news agencies, such as ABC News, Good Morning America, Fox News, NewsNation, and Dr. Phill. She also reviews medical articles for Medical News Today and HealthLine.
Dr. Yalda Safai describes herself as durable, adaptable, and easy to work with. She has numerous years of volunteer experience setting up medical clinics in rural areas, providing medical attention, and teaching healthcare to school-aged children in the United States, Central America, Indonesia, and Thailand.