Saad A. Shakir, M.D.,DLFAPA
Board-Certified Psychiatrist
ALUMNI OF:
University of Baghdad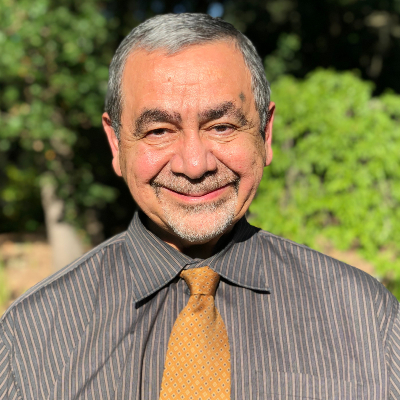 SPECIALITIES
Mood and anxiety disorders
Bipolar disorders
ADHD
Depression
Schizophrenia
Substance abuse
Education
Chief Resident, Acting Chief of the Psychiatry Outpatient Clinic- Senior Resident
Department of Psychiatry, Stanford Medical Center, Stanford, CA
Fellowship in chemical dependency and substance abuse: At Santa Clara Valley Medical Center
Senior Resident, Adult Psychiatry Clinic, Stanford University Medical Center and Palo Alto Veterans Administration Hospital, Palo Alto, CA
First and Second Year Adult Psychiatry Resident, New York State Psychiatric Institute, Columbia Presbyterian Medical Center, 722 W. 168 th Street, New York, NY 10032
Resident in Neuro-Psychiatry, Medical City Teaching Hospital, Baghdad, Iraq
Rotating Internship, Medical City teaching Hospital, Baghdad, Iraq
Baghdad University Medical School, Baghdad, Iraq
LICENSES AND CERTIFICATES
Certification of American Board of Psychiatry and Neurology
Diplomate of American Board of Psychiatry and Neurology
State of California Medical Licenses No. A030321
State and Maine Medical License No. 8413
FLEX Examination, December 1975, State of Maine
Educational Council for Foreign Medical Graduates (E.C.F.M.G.)
In-Network Insurance
Aetna Inc.
Alignment Health
Cigna Inc
Healthnet Inc
Humana Inc
MHN Inc.
Medicare Inc
Tricare Inc
Anthem Blue Cross of California Inc
Blue Shield of CA Inc
BCBS
United Health Care Inc.
UMR
Optum Behavioral Health

---
As a board-certified neuropsychiatrist with years of experience, Dr. Shakir has devoted his career to advancing the field of psychiatry and improving his patient's lives.
He is the founder and medical director of Silicon Valley Transcranial Magnetic Stimulation (TMS), a cutting-edge treatment for depression recognized as an "International Center of Excellence." He has also developed the Silicon Valley Integrated Sleep Center and the Silicon Valley Center for Medical Weight Loss, providing personalized patient care.
Dr. Shakir leverages the latest advancements in neuro-behavioral medicine and neuro-modulation, strongly emphasizing neuroplasticity, neurotransmitters, neuropsychology, neuropharmacology, brain imaging techniques, and cognitive-behavioral therapy, transcranial magnetic stimulation (TMS), deep brain stimulation (DBS), and neurofeedback.
Throughout his illustrious career, he has held various leadership roles, including serving as the president of the California TMS Society (2012 – Present) and as a member of the Clinical TMS Society (National and International TMS Society) (2013 – 2017). He has also been an adjunct clinical faculty member at the Stanford University School of Medicine, Department of Psychiatry and Behavioral Medicine, since 1978.
In addition to his clinical work, Dr. Shakir has contributed to psychiatry through various research studies, including a TMS study for OCD and an Exceed Trial for Lexapro. He has also published numerous articles in peer-reviewed journals and presented his research at various conferences.
His many contributions have not gone unnoticed. He was honored as a Distinguished Life Fellow of the American Psychiatric Association, a Fellow of the American College of International Physicians, and the Life Achievement Award from the Iraqi Medical Science Association in the United States.
Dr. Shakir is also an active member of several professional societies, including the American Psychiatric Association, the Santa Clara County Medical Society, the American College of Executive Physicians, the California Medical Association, the Northern California Psychiatric Society, the Northern California Psychiatric Society, and the Northern California Group Psychotherapy Society.