Dr. Sonia Parikh, MD
Psychiatrist

(A118218 California)
ALUMNI OF:
Stanford University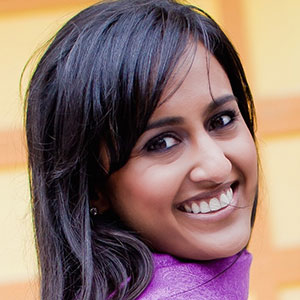 Expertise
TMS Therapy
Medication Management
Mood Disorders
Anxiety
Dissociative Disorders
Impulse Control Disorders
Personality Disorders
Psychosis
Thinking Disorders
Treatment Orientation
Cognitive Behavioral (CBT)
Integrative
Jungian
Mindfulness-based (MBCT)
Psychoanalytic
Psychodynamic
Work experience
Co-Founder and Adult Psychiatrist 07/2014- Current – Savant Care, Palo Alto, CA
Locum Tenens Adult Psychiatrist 06/2013-12/2013 – Momentum for Mental Health, San Jose, CA
Education
Cornell University – BA in Sociology and South Asian Studies
University of California, San Diego – MD (Doctor of Medicine)
Stanford University, Residency in Adult Psychiatry
SF Center for Psychoanalysis – 1 year fellowship
Affiliations and certifications
American Board of Neurology and Psychiatry
Awards and honors
Phi Beta Kappa, Theta Honor Society, Cornell University – 2006
National Society of Collegiate Scholars, Cornell University – 2005-2006
Dean's List, Cornell University – 2002-2005
In-Network Insurance
Humana Inc
Tricare Inc
Cardinal Care
Alignment Health
Healthnet Inc
Cigna Inc
MHN Inc.
Aetna Inc.
Optum Behavioral Health
Medicare Inc
Blue Shield of CA Inc
Magellan Behavioral Health
United Health Care Inc.

Dr. Sonia Parikh, MD, is an adult psychiatrist and co-founder of Savant Care, Inc. She has expertise in the treatment of depression, anxiety, panic disorder, insomnia disorder, adult ADHD, OCD, PTSD, bipolar disorder, alcohol, marijuana, and benzodiazepine use disorders.
She completed her residency training at Stanford University, where she gained expertise in treating the entire spectrum of mental illness through an integrative approach to psychological well-being. After residency, she completed a fellowship in psychoanalytic psychotherapy through the San Francisco Center for Psychoanalysis. She attended UC San Diego School of Medicine for Medical School, where she graduated with honors and was heavily involved in community outreach and increasing awareness for mental health issues. She obtained her bachelor's degree from Cornell University, where she graduated Summa Cum Laude with a degree in Sociology and South Asian Studies.
Dr. Parikh is extremely invested in the well-being of her patients and utilizes her extensive medical, sociological and psychological training to provide the most comprehensive and compassionate care for the people she treats. She supplements her biological conceptualization of mental illness with her deep understanding of psychoanalytic thought, which enables her to think holistically about the human experience and pathologies that may arise.
Publications
Shaw, RJ, Harvey, J, Soar, J, Gregory, S, Morris, M, Gunary, R, Sabharwal, S, Huemer, J, Steiner, H. Posttraumatic Stress Symptoms in the Intensive Care Unit: Longitudinal Course and Effects of Treatment Intervention. American Journal of Respiratory and Critical Care Medicine 185: A1079, 2012.
Reviews
Dr. Parikh and Dr. Chhatlani are both compassionate, helpful, and professional. Moreover, it's easy to set up appointments and get fast responses to questions due to great support from the administrative staff. I'd highly recommend SavantCare to anyone looking for mental health support.
SC - Redondo Beach - Dec 17,2018
I've received an abundant service of support from Dr Parikh and SavantCare. Parikh is efficient with treatment plans, offering kind and genuine support with my struggles. Regardless of the circumstances, Parikh is flexible and tries her best to accommodate to your health needs. Service management is also very helpful, as they are quick to responding to phone calls, medication refill, and appointment updates/reminders!
SC - Los Altos - Dec 14,2018
Dr. Parikh has been wonderful to work with. She's very thorough and willing to discuss treatment options, and gave me a lot of confidence about making decisions about my care. In addition, her admin, Paul, is very helpful and efficient. He makes scheduling appointments and completing paperwork painless!
SC - Redondo Beach - Dec 14,2018
Ive known Dr Parikh for 3 years (going 4...and counting) as I refuse to switch to another doctor. Tks to the modern era, our sessions happens via Xoom! Saves me gas and time!
SC - Redondo Beach - Dec 14,2018
Dr. Parikh is so helpful! She is extremely kind, understanding, and easy to talk to. She has helped me so much with my ADHD, which has helped me a lot in school. I am truly grateful to have her as my doctor.
SC - Redondo Beach - Nov 30,2018
I have been to many different places to receive treatment and savant care is by far the best!! They are so fitting to my needs and always give me something positive to walk away with after a session. Dr. Parikh is truly amazing at what she does and in the short period of time I have been going here she is already making a difference.
SC - Redondo Beach - Nov 28,2018
What sets Dr. Parikh apart from other doctors is her intelligence, and her assistant Paul. Dr. Parikh listens, remembers what you told her, diagnoses and follows up. She is so smart and quick. Paul her assistant is on top of everything. Their office ... uses texting for messages, and Zoom for remote appoinments (in addition to in-person visits and calling). Rxs, appointments, questions, employer leave paperwork, issues with mail order pharmacy - they've helped with it all. I can not recommend this team more highly.
SC - Redondo Beach - Nov 28,2018
Dr. Parikh is an extremely sharp, insightful and emphatetic doctor. I have never felt this comfortable and understood by any doctor ever. She makes her patients feel cared for. I highly recommend her.
SC - Redondo Beach - Nov 28,2018
Great experience with Dr. Parikh. Quite helpful for a stree free life. Admin assistant like Nathan, Shawn and specially Paul are quite responsive and also helps in document related work. It was a 5 star experience overall and highly recommended.
SC - Redondo Beach - Nov 23,2018
I have been a patient of Dr. Parikh for a couple months, and I am satisfied with her and her staffs' care.
SC - Redondo Beach - Nov 21,2018
Dr. Sonia Parikh and her team is excellent. Dr. Parikh is very intelligent and She can read what her patients are going through. She listens to us very carefully and knows what to prescribe. My daughter had many ups and down and went through many tre ... atments with other physicians but Dr. Parikh is the only one who was successful handling her situation. We are very grateful to her. We had very pleasant experience overall with treatment, appointment scheduling and consultation. Paul is also always prompt and very responsive. Thank you Dr. Parikh and Paul and other team for always being there for us. The society really need passionate people like you. Thank you again.
SC - Redondo Beach - Nov 18,2018
Everyone at Savant Care has been extremely caring and helpful. Dr. Parikh, Laura, and Paul
SC - Redondo Beach - Nov 17,2018
I've been going to Savant Care in the Bay Area for about 3 years now. Dr. Parikh has been my doctor since the beginning. She recently relocated to Redondo Beach. She has been such a fabulous doctor, she really has helped me to grow and learn more abo ... ut being healthier and happier in my life. She's been instrumental in helping me to make sense of my life and how to implement new tools to move forward. When she moved I decided to keep her as my doctor, long distance, because she knows my story and she's worked hard with me to make the progress I have so far. Her team at Savant Care are fantastic! My therapist Joanne is superb! I am so grateful for both Dr. Parikh and Joanne's patience in working with me. Their combined experience along with Savant Care's office staff, Adrian, Paul, Stephanie, Dr. Savant, and Bijoesh just to name a few are professional, courteous, caring, and compassionate. Thank you so much!
SC - Redondo Beach - Nov 16,2018
My time with Savant Care has been an excellent experience. The staff and Dr. Parikh were caring and understanding. Appointments were easy to make and any changes were easy to make as well. They were able to have both in house appointments and appoint ... ments over the phone or FaceTime. Refills were easy to obtain and they were always quick about calling it in. They also use secure emails/texts to get answers back sooner than expected, in addition to the phone line always open. I would highly recommend Savant Care team to anyone who is looking for a provider.
SC - Redondo Beach - Nov 15,2018
Dr. Parikh and her staff have all been very professional and efficient. I especially appreciate their use of technology to avoid wasting time and paper filling out reams of forms. Dr. Parikh is warm, proactive, and supportive.
SC - Redondo Beach - Nov 14,2018
Providers In Redondo Beach Mental Health Clinic