Dr. Soo Chun, MD
Psychiatrist
(A89189 California)
ALUMNI OF:
University of Missouri – Kansas City
LOCATION:
San Francisco Mental Health Clinic, CA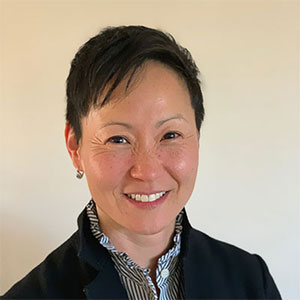 Expertise
PTSD
Schizophrenia
Mood Disorders
Personality Disorder
LGBTQI Care
Anxiety Disorder
Substance Abuse
Sleep Disorder
Depression
Attention Deficit Hyperactivity Disorder (ADHD)
Attention Deficit Disorder (ADD)
Bipolar Disorder
Forensic psychiatry
Treatment Orientation
Psychodynamic
Psychopharmacology
Work experience
Merced Behavioral Center, Merced, California Area – Psychiatric Director
Davis Guest Home, Modesto, California Area – Psychiatrist
California Department of Corrections and Rehabilitation – Tele-psychiatrist
City and County of San Francisco – Department of Public Health – HIV and Gender Programs – Medical Director/Clinical Instructor
Veterans Adminstration Med Ctr – Contract Psychiatrist
UCSF – Department of Medicine – Clinical Instructor
CDCR – Valley State Prison for Women – Staff Psychiatrist
CCFMG(Central CA Faculty Med Group) – Clinical Instructor
Education
University of Missouri – Kansas City – BS. Biology
St. Louis College of Pharmacy – B.S. Chemistry and Biology
University of Missouri – Kansas City – M.D
UCSF-Fresno Medical Program – PGY-1, 2, and 3 (Psychiatry)
UCSF-Fresno Medical Program – Chief Resident(Psychiatry)
In-Network Insurance
Healthnet
Tricare
AETNA
MHN
Anthem Blue Cross of California
Blue Shield of California (We are not in-network with Blue Shield Covered California)
Blue Cross Blue Shield
Alignment Health
Humana
Cigna
Optum Behavioral Health

My work experience ranges from the private and the public sectors, inpatient/locked facilities to outpatient clinical sites, Medical Director duties, and University level teaching of medical students and residents. My current focus is working with the seriously mentally ill population at the IMD level of care and within the Correctional system addressing dual diagnosis, schizophrenia and related disorders, mood disorders, anxiety disorders, substance abuse, psychosocial factors, and other issues that impede an individual's progress to wellness.
Dr. Soo Chun, MD is a Board Certified Adult Psychiatrist with experience working in a variety of work environments including outpatient clinics, inpatient/ER, and locked facilities. She has previous work experience as the Medical Director of HIV and Gender Services with the City of San Francisco, Clinical Instructor/Consult Liaison with UCSF Department of Medicine, Psychiatric Director of Merced Behavioral Center and Telepsychiatrist with the CDCR. She has expertise in forensic psychiatry, dual diagnosis, complicated PTSD, Mood disorders, Schizophrenia, and related disorders, Personality Disorders, and LGBTQI care. She believes in respect, compassion, and excellent care for all people in need. She provides psychodynamically informed psychopharmacological management.
Providers In San Francisco Mental Health Clinic