Dr. Barry Stanley Stein, MD, Ph.D.
Psychiatrist
ALUMNI OF:
Stanford University School of Medicine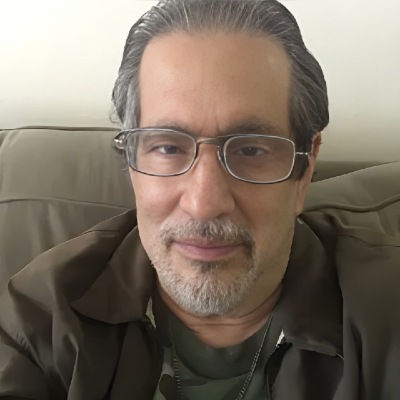 SPECIALITIES
Bipolar Affective Disorder
Major Depression
PTSD
Anxiety Disorders
Substance Abuse Disorders
Personality Disorders
Schizophrenia
Schizoaffective Disorder
Psychotic Depression
Cannabis-Induced Chronic Psychosis
CNS Vascular Disease induced Psychosis
Dementia
Mood Disorder
Learning Disorders
Mild Mental Retardation
Obsessive Compulsive Disorder
Social Phobia
ADD
Education
University of Southern California
B.S., Biological Sciences
Ph.D., Experimental Pathology
(Doctoral Thesis done at The Salk Institute in San Diego, as a Visiting Graduate Student)
University of California, San Francisco
Pharm.D., Clinical Pharmacy
The George Washington University School of Medicine M.D.
Department of Pathology
Stanford University School of Medicine
Research Focus: Receptor Biology
Anatomic Pathology (PGYI-II)
Department of Pathology
Stanford University Medical Center
Internal Medicine (PGYI)
Kaiser Permanente Foundation Hospital, San Francisco
General Adult Psychiatry (PGY II-IV)
Department of Psychiatry and Behavioral Sciences
Stanford University Medical Center
CERTIFICATIONS
Diplomate of the American Board of Pathology
Diplomate of the American Board of Psychiatry and Neurology
In-Network Insurance
Cigna Inc
Humana Inc
Anthem Blue Cross of California Inc
Blue Shield of CA Inc
BCBS
United Health Care Inc.
UMR
Optum Behavioral Health

---
Dr. Barry Stanley Stein is a highly qualified psychiatrist specializing in treating adults with various mental health disorders.
Dr. Stein is committed to providing compassionate and evidence-based care to his patients. He takes a patient-centered approach to treatment, working closely with them to develop individualized treatment plans that address their unique needs and goals. He utilizes a combination of medication and psychotherapy to help his patients achieve mental wellness.
He has worked at various locations, including the Behavioral Health Clinic at Charlotte Hungerford Hospital (CHH), the New Mexico Behavioral Health Institute (NMBHI), Stanislaus County in California, the Watertown VA Outpatient Medical Health Clinic in New York, and the Physicians Clinic in Indiana. He is also a psychiatrist at SavantCare, a mental health clinic.
In addition to his clinical work, he is also a member of the American Psychiatric Association, the Northern California Psychiatric Society, and the American Medical Association.