Dr. Bessy Martirosyan, MD
Board-Certified Psychiatrist
ALUMNI OF:
Yerevan State Medical University
LANGUAGES:
English, Armenian, Russian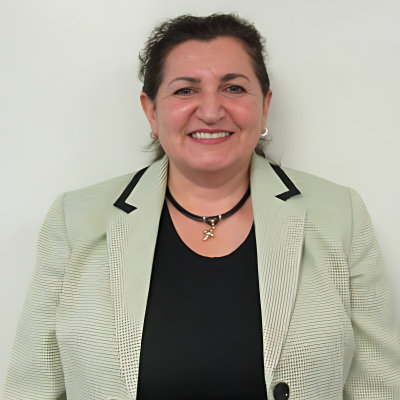 Expertise
Addiction
PTSD
ADHD
ADD
Adjustment Disorder
Anxiety
Major Depressive Disorder
Schizophrenia
Mood Disorder
Manic Depressive Disorder
Insomnia
Bipolar Disorder
Personality Disorder
Treatment Orientation
Work experience
September 2019 – Present
Psychiatrist, Comprehensive Community Health Center
October 2019 – Present
Psychiatrist, All-inclusive Community Health Center
June 2019 – October 2019
Psychiatrist, Mission City Community Network
April 2017 – June 2019
Psychiatrist, 310 Recovery Outpatient Center
June 2019 – September 2019
Psychiatrist, San Fernando Valley Community Mental Health
May 2019 – June 2019
Psychiatrist, Orbit Telepsychiatry
October 2008 – January 2018
Psychiatrist, Los Angeles County Department Of Mental Health
January 2013 – January 2018
Staff Psychiatrist, Pacific Clinics Outpatient Mental Health
August 2008 – August 2010
Staff Psychiatrist, Qtc, Los Angeles Veterans Evaluation
July 2003 – May 2008
Residency Training, Saint Elizabeth Medical Center Psychiatry Dept.
Education
December 1988
Medical Doctor, Yerevan State Medical University
AFFILIATION AND CERTIFICATION
September 28, 2014
Certificate #67570, Diplomat Of The American Board Of Psychiatry & Neurology
American Board of Psychiatry and Neurology
Psychiatry
LICENSURE
MA State Medical License
2006 – 2024
CA State Medical License
2005 – 2023
MEMBERSHIPS
March 2011 – Present
American Psychiatric Association
March 2014 – Present
Armenian American Medical Society
March 2011 – Present
Southern California Psychiatric Society
In-Network Insurance
Dr. Bessy Martirosyan, MD, has completed cycles in neurology, internal medicine, addiction medicine, and psychiatry for adults and adolescents. She has worked in multiple settings, such as ER, locked psychiatric unit, and both inpatient & outpatient.
Dr. Bessy Martirosyan, MD, is a board-certified psychiatrist with over 30 years of experience. She got her degree from Yerevan State Medical University and did her residency at St. Elizabeth Medical Center in Cambridge, MA. Dr. Martirosyan has expertise in psychiatry and neurology.