Dr. Bessy Martirosyan, MD
Board-Certified Psychiatrist
ALUMNI OF:
Yerevan State Medical University
LANGUAGES:
English, Armenian, Russian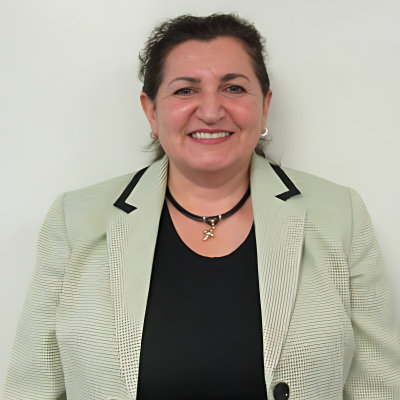 SPECIALITIES
Addiction
PTSD
ADHD
ADD
Adjustment Disorder
Anxiety
Major Depressive Disorder
Schizophrenia
Mood Disorder
Manic Depressive Disorder
Insomnia
Bipolar Disorder
Personality Disorder
Education
Medical Doctor, Yerevan State Medical University
AFFILIATION AND CERTIFICATION
Diplomat Of The American Board Of Psychiatry & Neurology
American Board of Psychiatry and Neurology
Psychiatry
In-Network Insurance
Medicare Inc
Healthnet Inc
MHN Inc.
Anthem Blue Cross of California Inc
Blue Shield of CA Inc
BCBS
United Health Care Inc.
UMR
Optum Behavioral Health
Cigna Inc
Humana Inc
Tricare Inc

---
Dr. Bessy Martirosyan is a highly qualified psychiatrist board-certified in adult and addiction psychiatry. She specializes in treating adults who struggle with mood and anxiety disorders, substance abuse, and addiction. She has extensive experience working with diverse patients, including those who have experienced trauma or complex psychiatric and medical conditions.
Dr. Martirosyan utilizes a patient-centered approach in her practice, working collaboratively with her patients to develop individualized treatment plans that address their unique needs and goals. She employs a combination of psychopharmacology and psychotherapy, including cognitive-behavioral therapy (CBT) and motivational interviewing, to help her patients achieve mental wellness and overcome addiction.
Dr. Martirosyan has worked in various psychiatric settings, including outpatient clinics, hospitals, and addiction treatment centers. She is currently associated with SavantCare, a mental health clinic. She is also rendering her services as a Psychiatrist at Comprehensive Community Health Center (September 2019 – Present) and at All-inclusive Community Health Center (October 2019 – Present)
In addition to her clinical work, Dr. Martirosyan is involved in research and has published several articles in peer-reviewed journals. She is a member of the American Psychiatric Association and the California Psychiatric Association.
Dr. Martirosyan is committed to providing compassionate and evidence-based care to her patients. She strives to empower her patients to take an active role in their treatment and supports their journey to achieve mental wellness and recovery from addiction. For these reasons, she became a member of the American Psychiatric Association (March 2011 – Present), Southern California Psychiatric Society (March 2011 – Present), and Armenian American Medical Society (March 2014 – Present).