Dr. Christine Joohee Park, MD
Board-Certified Psychiatrist
ALUMNI OF:
New York Medical College
LANGUAGES:
English, Korean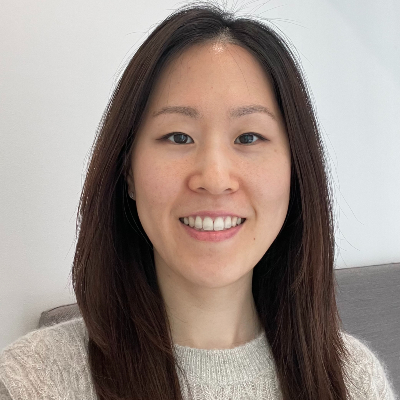 Expertise
Depression
Substance Abuse
Anxiety
Treatment Orientation
Medication
Psychotherapy
Hypnotherapy
Acceptance and Commitment therapy
Education
New York Medical College, Valhalla,
NY 2008—2013
Doctor of Medicine
Duke University, Durham, NC
2003—2007
Bachelor of Science
Major: Biology Minor: Biochemistry
Post-Graduate Training
University of California, Davis, Department of Psychiatry, Sacramento, CA
Residency in Psychiatry
July 2013—June 2017
Completed a 48-month-long Psychiatry residency at UC Davis Medical Center (inpatient and outpatient), Sacramento County psychiatric services (inpatient and outpatient), Veteran's Affairs Hospital of Mather (inpatient and outpatient), and Sacramento County Jail psychiatry inpatient unit.
Acceptance and Commitment Therapy, CA
June 2016—June 2017 Certification in ACT
Completed a four-day training at ACT Bootcamp in San Raphael, CA.
Received 150 hours of additional training and close supervision on ACT psychotherapy sessions at VA Medical Center in Mather, CA.
HCH Institute, Lafayette, CA
Certification in Hypnotherapy
June 2016—March 2017
Completed 200 hours of hypnotherapy training and two days of past life regression training.
The training involved:


Didactics.
In-class practicum with feedback.
Video practicum of a hypnotherapy session outside of class.
3 months of internship.
Work experience
Palliative Care Medicine at St. Vincent's Hospital-Manhattan
NYMC Summer Fellow – 2009
Worked directly with the Palliative Medicine Team in an inpatient hospice unit. Participated in the ongoing statistical examination of the patient population served by the palliative care team to improve the services.
National Institute of Health, Bethesda, MD
Cancer Research Training Awardee – 2007—2008
Studied ways to improve the efficiency of the primary keratinocyte culture technique to increase the survival and proliferation of keratinocyte stem cells in tissue culture.
Duke University, Durham, NC
Lab Teaching Assistant
2007
Oversaw an Organic Chemistry laboratory
Research Trainee
2006—2007
Became familiar with the fundamentals of copper homeostasis in a Pharmacology Lab. Worked on identifying Human Copper Transporter 1 associated proteins using the
Tandem Affinity Purification method
Lab Assistant
2005—2006
Performed lab chores and prepared various media.
LICENSURE & CERTIFICATIONS
Board Certified in General Psychiatry
Licensed in the State of California
Certified Hypnotherapist
Certified in Acceptance and Commitment Therapy
PUBLICATION
Terunuma A, Limgala RP, Park CJ, Choudhary I, Vogel JC. Efficient procurement of epithelial stem cells from human tissue specimens using a Rho-associated protein kinase inhibitor Y-27632. Tissue Engineering Part A. 16: 1363-1368, 2010.
In-Network Insurance
Dr. Christine Joohee Park is an adult psychiatrist in California with over ten years of experience. She received her medical degree from New York Medical College in 2013.
Dr. Christine Joohee Park, MD, is a board-certified psychiatrist. She treats mental health patients with medication and psychotherapy.