Dr. Marita Keeling, MD
Psychiatrist

(150332 California)





16 Reviews
4.76
ALUMNI OF:
University of Colorado Denver School of Medicine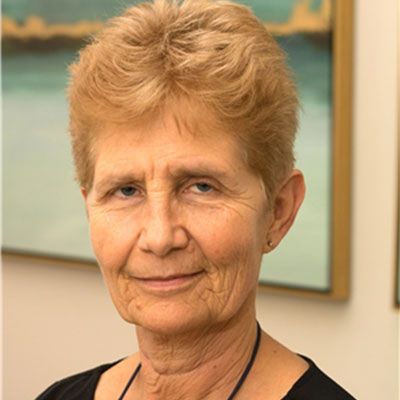 Expertise
Mood disorders
Psychotic disorders
Personality disorders
Forensic evaluations
Vocational rehabilitation
Worker's compensation
Trauma-related illnesses
Dementia
Supervision of other providers
Adolescents (age 15 and above), adults and the elderly, the homeless, disabled and military populations.
Treatment Orientation
Treatment Orientation
Trauma-focused
Cognitive behavioral therapy
Person-centered
Motivational Interviewing
Emotionally focused
Coaching
Positive psychology
Work Experience
Staff Psychiatrist, Yokosuka Naval Hospital, Yokosuka, Japan, March 2016 to present
Medical Director, Intensive Outpatient Program, The Medical Center of Aurora, Aurora, Colorado, May 2014 to February 2016
Hospitalist, The Medical Center of Aurora, Aurora, Colorado, August 2012 to present
Hospitalist, Centennial Peaks Hospital, Louisville, Colorado, August 2009 to June 2012
Chief of Staff, Centennial Peaks Hospital, April 2011 to 2012
Medical Director, Intensive Outpatient Program, 2011 to 2012
Interim Medical Staff Director, Centennial Peaks Hospital, Louisville, Colorado, July 2010 to December 2010, and August 2011 to November 2011
Hospitalist, Partial Hospital program January 2009 to June 2009, Highlands Behavioral Health (locum tenens)
Private Practice, July 1984 to April 2011
Education
Undergraduate: A.B., Radcliffe College, Harvard University, June 1975, magna cum laude
Graduate: M.D., University of Colorado Medical School, June 1980
Internship: University of Colorado Health Sciences Center, July 1980 to 1981
Residency in Psychiatry: University of Colorado Health Sciences Center, July 1981 to June 1984
Affiliations and certifications
American Board of Psychiatry and Neurology (certified in psychiatry)
American Psychiatric Association
American Medical Association
Awards and honors
Phi Beta Kappa, 1974
Alpha Omega Alpha, 1979
Gaskill Award (for a psychiatric paper by a medical Student), 1980
Ebaugh Award (for outstanding performance in Psychiatry by a medical student), 1980
Falk Fellowship to the American Psychiatric Association, July 1982 to June 1984
Gaskill Award (for a psychoanalytic paper by a psychiatric resident), 1984
Mt. Airy Psychiatric Center (medical staff award for service to the hospital community), 1989
Ending Violence Effectively (award for Outstanding Contributions to Services for Survivors of Sexual Assault), 1990
Service Excellence
In-Network Insurance
Healthnet
Tricare
AETNA
MHN
Anthem Blue Cross of California
Blue Shield of California (We are not in-network with Blue Shield Covered California)
Blue Cross Blue Shield
Alignment Health
Humana
Cigna
Optum Behavioral Health

Marita Keeling, MD is a Board certified psychiatrist at SavantCare. Following obtaining her undergraduate degree from Harvard University (magna cum laude) she received her medical degree from the University of Colorado, completed her residency in psychiatry there as well, and was awarded numerous academic honors and awards. She has practiced in Colorado and recently moved to the Bay Area.
She has practiced in Colorado and recently moved to the Bay Area. 33 years of multidisciplinary experience in outpatient, intensive outpatient and inpatient treatment of most psychiatric topics including mood disorders, psychotic disorders, personality disorders, forensic evaluations, vocational rehabilitation, worker's compensation, trauma-related illnesses, dementia, supervision of other providers, difficult case consultation and others.
She has worked with adolescents (age 15 and above), adults and the elderly, the homeless, disabled and military populations. She is skilled in psychoanalytic psychotherapy, group therapy and medication management as needed.
Publications
Keeling MJ and Simons RC, Study Guide and Self-Examination Review for "Understanding Human
Behavior in Health and Illness,": third edition, Williams & Wilkins, Baltimore, 1986
Keeling MJ. Posttraumatic Stress Disorder, Chapter 18. IN Psychiatric Secrets. Eds. Jacobson JL and Jacobson AM, Hanley & Belfus, Philadelphia, 1996
Keeling MJ. Dissociative Identity Disorder. (Multiple Personality Disorder). Chapter 26 IN: Psychiatric
Secrets. Eds. Jacobson JL and Jacobson AM, Hanley & Belfus, Philadelphia, 1996
Reviews
Amazing place. The staff here is excellent. Needed an appointment on short notice and BG and Caroline were extremely helpful in setting it up as soon as possible. Doctor Keeling even worked outside of her normal schedule to meet with me and I truly appreciate it. I highly recommend Savant Care.
SC - Los Altos - May 29,2019
My daughter has been to Savant Care for over a year and half. She is happy with both the psychiatrist Dr. Keeling - although it would be nice to schedule an appointment easier, and the therapist Jennifer Gilman. My daughter went to a different therapist somewhere else for quite a while, but I did not believe she has been helpful. My daughter has been very happy with Jennifer Gilman ever since we had the change, definitely prefer Jennifer over the therapist from another practice.
SC - Los Altos - May 10,2019
I have an awesome experience with Dr Keeling she is a well manner and compassionate Dr I only had 3 sessions with her and I feeling Im heading in the right path, thank you also to Paul and Richard awesome guys always ready to give a hand
SC - Los Altos - Apr 06,2019
I just recently moved from Texas to California, and was having the most difficult time finding a psychiatrist until working with BG at Savant Care. BG listened to my concerns and truly empathized with my situation. He went above and beyond to make sure I found a doctor who was local and met my needs. He is valuable member of the Savant Care team and should be recognized! Still have not seen Dr. Keeling yet, but if she is anything like her staff then the experience will be excellent.
SC - Los Altos - Apr 04,2019
So glad I found this place. It was very hard for me to find a practice that took both my insurance, new patients, and could assess for the condition I was concerned about. Dr. Keeling is efficient, competent, and well-versed in the latest research. Her assistant Richard is incredible at finding the right appointment times, helping get sooner appointments, and assisting with any issues with prescription orders. I am very grateful to them for all the work they do continually to help me.
SC - Los Altos - Jan 06,2019
My experience with Dr. Keeling has been great. The first appointment I had with her was 90 minutes, and she asked lots of questions about my background and mental health history. I've never worked with such an attentive psychiatrist, and she quickly ...put me at ease. She welcomes questions and is always willing to explain her reasoning behind decisions about medication or diagnoses. Dr. Keeling's assistant, Richard, is also great to work with. Whether it's a question about scheduling appointments, an issue I need to have addressed by the doctor, or a last minute refill request, he's always on top of things and quick to get back to me.
SC - Los Altos - Dec 14,2018
I have been seeing Dr. Marta Keeling for over a year and I have never had a negative experience. She is patient, supportive, and knowledgeable. The service is efficient and professional. Richard, the doctor assistant, has helped me greatly. As a college student, I am not always able to meet or be in contact but they are extremely flexible which makes my life easier. I am thankful I have both of their support!
SC - Los Altos - Dec 14,2018
She was very down to earth and pleasant. Her suggestions were great!
SC - Los Altos - May 02,2018
So far for visiting her for only one time, she seemed very knowledgeable and thorough. Looking forward to the next appt.
SC - Los Altos - Mar 01,2018
Dr, Marita Keeling is an excellent psychiatrist. She has tonnes of experience and has been in practice for well over 30 years and that reflects in the level of care she provides to her patients. I have been very impressed with my doctor and Savant Care. Very helpful support staff! Highly recommend!
SC - Los Altos - Jan 19,2018
Marita Keeling reminds me of my grandmother. She is always so sweet and kind, and has a really great bedside manner! I feel really comfortable talking with her about my recent depressive episodes, and feel as if she truly cares about me and my well being. It has been 6 months, and I am on my way towards a better life thanks to her.
SC - Los Altos - Jan 19,2018
It was simply amazing, she was courteous always smiling and made me feel completely at ease!
SC - Los Altos - Dec 01,2017
Amazing!!!
SC - Los Altos - Dec 01,2017
Two weeks ago, I was really concerned about my chest pains and anxiety (work related) causing another panic attack. That was when I dialed as many providers under Anthem Blue Cross's panel and found Molly Walsh, who was full but recommended that I c...ontact Savant Care. At first I thought that they would not be scheduling me to an early assessment date because Michelle called and said Dr. Keeling would not be available during the time I selected. But after I told them that it's ok I'll just cancel, they really worked with me to find an even earlier date than anticipated, around my schedule. Administrative staff have diligently followed up with reference scheduling after my assessment also. As far as Dr. Keeling goes, she asked so many probing questions and gave a diagnosis that really put into context the status of my mental health. I am ever so grateful, that Dr Keeling was very truthful in her assessment(s) but also honest in prospective diagnosis and showed flexibility in working with me based on my preferences for either medicinal or therapy treatment. It is also noteworthy that she did not rush the (two hour) assessment, and answered all of my questions with compassion and patience. I will be starting my first Cognitive Behavioral Therapy (CBT), treatment tomorrow with a psychologist Dr Keeling referred based on my request for a CBT practitioner, and have a follow up assessment with Dr Keeling in two weeks. Even though my experience with Savant Care is early and nascent, I have faith in the service of the providers at Savant Care based on the the commitment of the staff and providers that I have seen so far, and I believe I will be on my way to a more regulated state of psychological and emotional control and stabilization with their professional help.
SC - San Francisco - Oct 19,2017
Dr Keeling was awesome! She was respectful, but direct and very effective in diagnosing my issues. She was able to get all the relevant details necessary in our first session. I am very impressed! Thanks Dr Keeling!
SC - Los Altos - Sep 01,2017
Providers In Los Altos Mental Health Clinic