Shebna N Osanmoh I
Psychiatric Nurse Practitioner
ALUMNI OF:
University of Memphis
LANGUAGES:
English, Ibo, and Yoruba.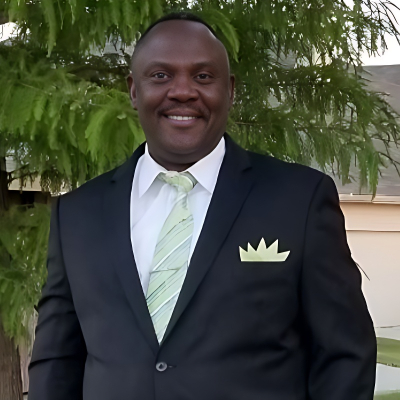 Expertise
Psychiatric Care
Care Coordination
Psychiatric Nursing
Treatment Orientation
Psychotherapeutic interventions
Interview technique
Problem-solving
Crisis intervention
Work experience
Psychiatric Nurse Practitioner Minded · Full-time Nov 2021 – Present · 1 yr 2 mos New York, United States
Care Manager II (RN) MED – SSI – Case Management Centene Corporation- Superior Healthplan Jan 2017 – Present · 6 yrs Dallas
PMHNP – BC Happier Living · Full-time Apr 2020 – Oct 2022 · 2 yrs 7 mos Sacramento, California, United States
PMHNP – Intern New Horizons · Internship Feb 2019 – May 2020 · 1 yr 4 mos McKinney, TX
RN On Call Hospice Plus May 2015 – Jan 2017 · 1 yr 9 mos Dallas
Education
Walden University MSN, Psychiatric/Mental Health Nurse/Nursing 2017 – 2019
The University of Memphis Bachelor of Science (B.Sc.), Registered Nursing/Registered Nurse 2009 – 2012
Loewenberg School of Nursing University of Memphis Bachelor of Science, Nursing 2009 – 2012
Affiliations and certifications
American Heart Association CPR
United Latino Students Association
In-Network Insurance
Shebna is a dynamic and detail-oriented professional with years of experience in psychiatric nursing. Highly skilled in providing holistic & uniquely individualized psychiatric assessments and crisis interventions. Resourceful problem solver with proven ability to implement culturally appropriate interventions/solutions to mental health care issues, ensuring patients' goals and objectives are met safely. He can provide psychiatric mental health care independently or as part of a group to intervene and stabilize patients while providing support. Shebna is highly trustworthy, discreet, and ethical.
Shebna is a board-certified psychiatric nurse practitioner who earned his Master's degree in psychiatric nursing in 2016. Before obtaining his Master's degree, he studied and earned his bachelor's degree in nursing in 2012 and believes that mental health care is vital to overall wellness. Shebna has worked in various settings where he developed proficiency in working with clients with all chronic psychiatric illnesses.