Shebna N Osanmoh I
Psychiatric Nurse Practitioner
ALUMNI OF:
University of Memphis
LANGUAGES:
English, Ibo, and Yoruba.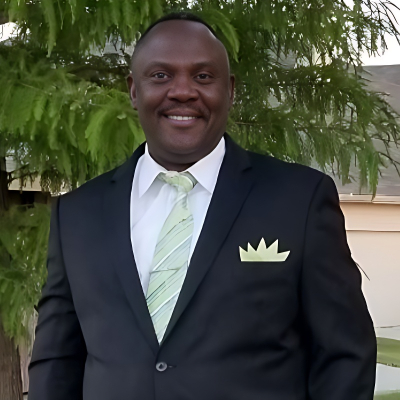 SPECIALITIES
Mood disorders
Anxiety disorders
Psychotic disorders
Substance use disorders
Medication
Psychotherapy
Acute and chronic mental health problems
Child and adolescent psychiatry
Geriatric psychiatry
Addiction psychiatry
Telepsychiatry
Education
Walden University MSN, Psychiatric/Mental Health Nurse/Nursing
The University of Memphis Bachelor of Science (B.Sc.), Registered Nursing/Registered Nurse
Loewenberg School of Nursing University of Memphis Bachelor of Science, Nursing
Affiliations and certifications
American Heart Association CPR
United Latino Students Association
In-Network Insurance
Cigna Inc
Medicare Inc
Anthem Blue Cross of California Inc
Blue Shield of CA Inc
BCBS
United Health Care Inc.
UMR
Optum Behavioral Health
MHN Inc.
Healthnet Inc
Aetna-Meritain Inc.
Aetna Inc.
Humana Inc
Tricare Inc

---
As a board-certified psychiatric nurse practitioner, Shebna is dedicated to providing compassionate and comprehensive mental health care to his patients. With years of experience in psychiatric nursing, he has developed expertise in holistic and individualized psychiatric assessments, crisis interventions, and providing culturally appropriate solutions to mental health care issues. His diverse background and experience have allowed him to work with patients, ensuring their goals and objectives are safely and effectively met.
Shebna firmly believes that mental health care is essential to overall wellness. He is committed to staying up-to-date with the latest developments in the field to provide the best possible care to his patients. Shebna's treatment orientation includes psychotherapeutic interventions, interview techniques, problem-solving, and crisis intervention, all aimed at helping patients achieve their desired outcomes. Throughout his career, he has worked in various settings and developed proficiency in treating clients with chronic psychiatric illnesses. From his beginnings as an RN On Call at Hospice Plus, he has held positions such as PMHNP-Intern at New Horizons, PMHNP-BC at Happier Living, and Care Manager II (RN) at Centene Corporation's Superior Healthplan.
As a healthcare professional, Shebna is deeply committed to being trustworthy, discreet, and ethical. He understands the importance of privacy and confidentiality in his patients' lives. He strives to create a safe and supportive environment for them to share their experiences and work towards achieving their mental health goals. With every patient he encounters, he prioritizes their needs and works diligently to help them find a path to wellness tailored to their circumstances.