Dr. Brian Bello is no more associated with SavantCare Inc.
Providers In Redondo Beach Mental Health Clinic
Dr. Brian Bello, MD
Psychiatrist

(A127497)
ALUMNI OF:
Ohio State University
LANGUAGES:
English
,
Spanish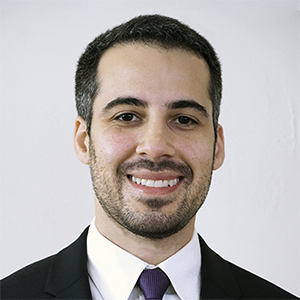 Expertise
Trauma
Mood disorders
Eating disorder
ADHD
Substance abuse
Impulse-control and conduct disorders
Autism spectrum disorder
Depression
Bipolar disorder
Psychotic spectrum disorders
Neurocognitive disorders
Delirium
Treatment Orientation
Psychodynamic
Trauma-focused
Cognitive behavioral therapy
Parent-child therapy
Supportive
Group therapy
Mindfulness
Medication management
Work experience
Attending Psychiatrist – Los Angeles County Department of Mental Health – Compton Family Mental Health
LAC+USC Psychiatric Emergency Department
Child & Adolescent Psychiatry Fellow – LAC+USC Medical Center, Children's Hospital Los Angeles
Education
Ohio State University​ , Columbus, OH – Doctorate of Medicine
LAC+USC Medical Center​ , Los Angeles, CA – Child & Adolescent Psychiatry Fellowship
LAC+USC Medical Center​ , Los Angeles, CA – General Psychiatry Residency
Affiliations and certifications
American Board of Psychiatry and Neurology – Certified
State of California Medical License – A127497
Awards and honors
USC Law and Mental Health Scholar
The ​ Saks​ Institute for Mental Health Law, Policy, and Ethics is a mental health law think tank that includes residents and students from law, psychiatry, psychology, gerontology, social work, neuroscience and philosophy. The program includes a series of lectures, culminating with a two-day symposium in the Spring.
Dr. David C. Fay and Mrs. Mary A. Fay Scholarship
Selected by the Ohio State University College of edicine for exemplary behavior in the areas of altruism, compassion, integrity, honesty, service, respect, responsibility and accountability
Excellence in Volunteer Community Service
Awarded by Ohio State University College of Medicine for volunteering over 100 hours answering calls for the Franklin County Suicide Prevention Hotline
In-Network Insurance
Healthnet
Tricare
AETNA
MHN
Anthem Blue Cross of California
Blue Shield of California (We are not in-network with Blue Shield Covered California)
Blue Cross Blue Shield
Alignment Health
Humana
Cigna
Optum Behavioral Health

Dr. Brian Bello was born and raised in Orlando, FL. He completed his bachelor's degree cum laude in Psychology, with a minor in Spanish, before completing his medical degree at Ohio State University. He did both his general psychiatry residency and child & adolescent psychiatry fellowship at LAC+USC Medical Center.
I, Dr. Bello, have a particular interest in early childhood trauma and the many ways that complex interpersonal trauma manifests in both children and adults. My framework for treating clients is always rooted in understanding how their personal experiences and environment are contributing to their present problems. While I believe that medication can significantly help alleviate my clients' suffering, I also feel that, for most people, it is only one piece of the puzzle. Because of this, I try to incorporate complementary methods when working with clients on their treatment plan. Depending on the client's particular preferences, this can include, spirituality, mindfulness, music, yoga, martial arts, and other forms of exercise.
Publications
Bello B​ , Suh E, Saks E. Special Considerations for Student Service Members/Veterans: A Review of the Literature. Quinnipiac Health Law Journal. 2016; 19 (3) 2016Okun M, Rodriguez R, Foote K, Fernandez H, ​ Bello B​ .
A case-based review of troubleshooting deep brain stimulator issues in movement and neuropsychiatric disorders. Parkinsonism & Related Disorders. 2008; 14(7): 532-538.
Reviews
I was helped immediately upon walking in to the office with no waiting time. The doctor was very attentive with what I had to say and the help that I needed. He suggested different options we could take to help with my dilemna. Will be scheduling further meet ups as necessary.
SC - Anaheim Hills - Jul 23,2019