Bridgett Gant, PMHNP-BC, FNP-C
Psychiatric And Family Nurse Practitioner
ALUMNI OF:
University of Texas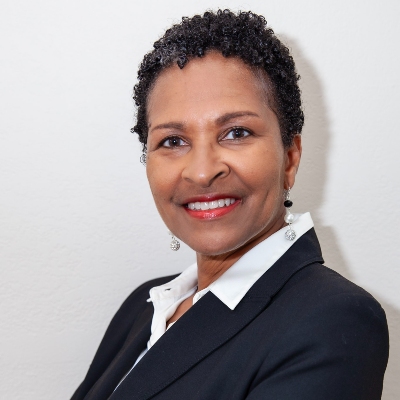 SPECIALITIES
Medication Management
Coordination of Care
Utilize Evidence-based Practice Guidelines
Chronic Care Management
Implementation of Individualized Treatment Plans
Education
Post Masters in Psychiatry (PMHNP)
University of Texas Rio Grande Valley, Brownsville, TX
Masters of Science in Nursing
Prairie View A & M University College of Nursing, Houston, TX
Licensed Practical Nursing Certificate
Shreveport-Bossier Vocational Institute, Shreveport, LA
CERTIFICATIONS
American Academy of Nurse Practitioners (AANP), 2021-2026
American Nurses Credentialing Center (ANCC), 2019-2024
LICENSURE
Psychiatric Mental Health Nurse Practitioner,
Virginia (12/2022-09/30/2025)
Psychiatric Mental Health Nurse Practitioner,
Texas (09/2021-09/2023)
Drug Enforcement Administration (DEA, TX),
2021-2024
Family Nurse Practitioner,
Texas, (06/2021-09/2023)
Registered Nurse,
(Compact) (03/1992-09/2023)
In-Network Insurance
---
Bridgett Gant is a dual-certified psychiatric and family nurse practitioner who utilizes an individualized, evidence-based approach to mental healthcare. She is compassionate about providing quality and comprehensive mental health services to adult clients 18 and older. Bridgett encompasses solid clinical skills and a natural ability to establish rapport with clients and families. She believes that a collaborative approach allows each client to make informed decisions about the course of their treatment. Bridgett further believes that successful treatment outcomes must include non-pharmacological interventions.
Bridgett's educational journey began 30 years ago after receiving a Licensed Practical Nurse certificate at Shreveport-Bossier Vocational-Technical Institute, followed by a Bachelor of Science in Nursing at Prairie View A & M College of Nursing. After working in the healthcare industry for 20 years, Bridgett received a Masters in Nursing in Family Practice at Prairie View A & M College of Nursing and a Post Masters in Nursing in psychiatry at The University of Texas Rio Grande Valley, Brownsville.
Bridgett's professional work history includes providing comprehensive mental health care for the past 3.5 years via telepsychiatry and outpatient clinic settings. Bridgett enjoys world traveling with her family and friends, outdoor activities, reading, and listening to different music genres outside of work.