Dr. Patrick G. Sola, MD, DFAACAP
Double Board-Certified Adult Psychiatrist, Child & Adolescent Psychiatrist
ALUMNI OF:
The University of Arizona. Tucson, AZ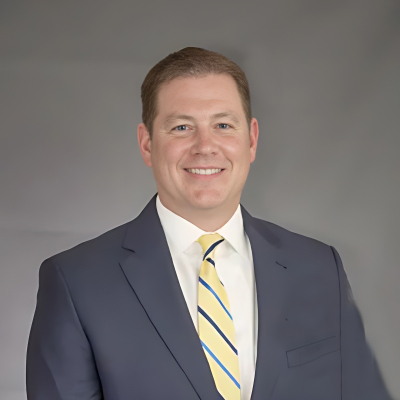 SPECIALITIES
Anxiety Disorders
ADD/ADHD
Depressive Disorders
Obsessive Compulsive Disorders
PTSD
Autistic Spectrum Disorders
Mood Disorders
Disruptive Behavior Disorders
Education
Fellowship in Child and Adolescent Psychiatry
The University of Arizona. Tucson, AZ
Residency in General Psychiatry
Washington University School of Medicine and Barnes-Jewish Hospital. St. Louis, MO
Doctor of Medicine
Loyola University-Chicago. Stritch School of Medicine. Maywood, IL
Bachelor of Arts Major: Biology
Minor: Business Administration
Washington University in St. Louis. St. Louis, MO
MEDICAL SPECIALTY BOARD CERTIFICATION
American Board of Psychiatry and Neurology
Board Certified in Child and Adolescent Psychiatry
Child and Adolescent Psychiatry Oral Exam
Child and Adolescent Psychiatry Written Exam
American Board of Psychiatry and Neurology
Board Certified in General Psychiatry
General Psychiatry Part II Oral Exam
General Psychiatry Part I Written Exam
United States Medical Licensing Examinations
Steps I, II Clinical Knowledge, II Clinical Skills, III
In-Network Insurance
Aetna Inc.
Alignment Health
Cigna Inc
Healthnet Inc
Humana Inc
MHN Inc.
Medicare Inc
Tricare Inc
Anthem Blue Cross of California Inc
Blue Shield of CA Inc
BCBS
United Health Care Inc.
UMR
Optum Behavioral Health

---
Dr. Patrick G. Sola, MD, DFAACAP, is a highly qualified psychiatrist specializing in treating adults, children, and adolescents with various mental health disorders. He has particular expertise in treating individuals who struggle with anxiety disorders, ADD/ADHD, and Obsessive Compulsive Disorders.
Dr. Sola is committed to delivering patient-focused and evidence-driven healthcare to those under his care. He utilizes a combination of medication and psychopharmacology to help his patients achieve mental wellness and overcome addiction. He is licensed to practice medicine in California, Arizona, and Texas.
He has a wealth of experience in the field of psychiatry, with a diverse range of roles and responsibilities. He serves as the Medical Director of Behavioral Health at VeeOne Health, providing evidence-based psychiatric care to patients through telehealth services. In addition, Dr. Sola offers administrative guidance to the behavioral health programs at VeeOne Health. He also works as a Psychiatrist at TimelyMD, where he evaluates and treats psychiatric disorders in college students through telehealth consultations. Dr. Sola has been an Assistant Clinical Professor of Child Psychiatry at the University of Arizona College of Medicine since April 2012. Dr. Sola is a psychiatrist at SavantCare, a mental health clinic in California.
Dr. Sola is passionately committed to delivering patients top-notch, compassionate, and effective care. He goes the extra mile to fashion an accommodating and non-judgmental setting where patients can openly discuss their worries and implement their mental health goals.