Dr. Joseph Burwell, DO
Psychiatrist

(15506 California)
ALUMNI OF:
Louisiana State University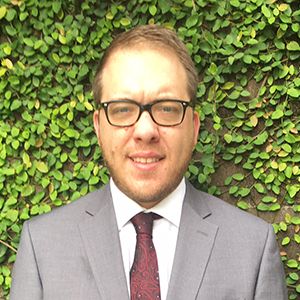 Expertise
Holistic approach to psychiatry
Pre-operative psychiatric evaluations
Adult psychiatry
Anxiety
Depression
Substance abuse
ADHD
PTSD
Bipolar Disorder
Schizophrenia
Treatment Orientation
Cognitive Behavioral (CBT)
Emotionally Focused
Motivational Interviewing
Psychodynamic
Trauma Focused
Work experience
Children's Hospital, New Orleans, LA [2008]
Mental Health Technician
Education
Louisiana State University Health Sciences Center School of Medicine/Ochsner Medical Center
Residency in psychiatry, June 2017 (anticipated)
New Orleans, LA
Louisiana State University Health Sciences Center School of Medicine
Internship in psychiatry, June 2014
New Orleans, LA
University of Pikeville-Kentucky College of Osteopathic Medicine
Doctor of Osteopathic Medicine, May 2013
Pikeville, KY
University of New Orleans
Bachelor of Science in Psychology, December 2008
New Orleans, LA
Affiliations and certifications
Board certified in Psychiatry by the American Board of Psychiatry and Neurology in 2018
COMLEX Level 1, 2011
COMLEX Level 2, 2012
COMLEX Level 2 PE, 2012
COMLEX Level 3, 2014
ACLS, 2011
BLS, 2011
Awards and honors
Psychiatry Grand Rounds, LSU School of Medicine, Topic: Neuropsychiatric Complications of Traumatic Brain Injury, August 2016
Psychiatry Grand Rounds, LSU School of Medicine, Topic: Self-Injurious Behavior in Psychosis, January 2014
Dean's List, University of New Orleans, 2008
Prague Summer Seminars, Charles University, Prague, Czech Republic- Certificate of Completion, 2007
client Focus
In-Network Insurance
Blue Shield of CA Inc
Aetna Inc.
MHN Inc.
Optum Behavioral Health
Cigna Inc
Tricare Inc
Healthnet Inc
United Health Care Inc.
Humana Inc
Alignment Health
Medicare Inc
BCBS
Magellan Behavioral Health

Dr. Joseph Burwell is a graduate from Kentucky College of Osteopathic Medicine. Post graduation, he did his psychiatry residency at Louisiana State University/Ochsner Medical Center. Dr. Burwell adopts a holistic approach to psychiatry. Besides looking at the psychiatric issues, Dr.Burwell also evaluates the underlying social, environmental, and other medical problems of a patient.
Dr.Burwell believes in the principles of Osteopathic Medicine and he incorporates into his treatment. He has a vast experience in handling various types of mental issues like schizophrenia, anxiety, substance abuse, bipolar disorder, ADHD, PTSD, depression, etc. Besides, he has a profound experience doing pre-operative psychiatric evaluations for bariatric surgery and liver transplants.
Reviews
I've only had one appointment with him but I was definitely not disappointed. He addressed my concerns right away and he was very thorough and understanding. Definitely recommend!
SC - Redondo Beach - Dec 19,2018
Dr. Burwell is great and the SavantCare staff is always very helpful, friendly and responsive!
SC - Redondo Beach - Dec 16,2018
My experience with Dr. Burwell and his Assistant Kent have been top notch. Very professional and helpful. A great team that I would suggest to all in need.
SC - Redondo Beach - Nov 30,2018
I am a new patient to Savant Care's and to Dr. Joseph Burwell and I have to say that I am so happy that I found them. Their assistant Kent is a very helpful person and they really care about their patient's. They have a prompt response making me feel cared for, thank you to all of you. I recommend them 100%.
SC - Redondo Beach - Nov 28,2018
Providers In Redondo Beach Mental Health Clinic