Dr. Joann Mundin, MD
Physician and Board-Certified Psychiatrist

(US and Canada)
Multi-state Licensed
(California, Colorado, Idaho, Nevada, Texas, Wyoming, Alberta Canada)
ALUMNI OF:
University of Saskatchewan, Canada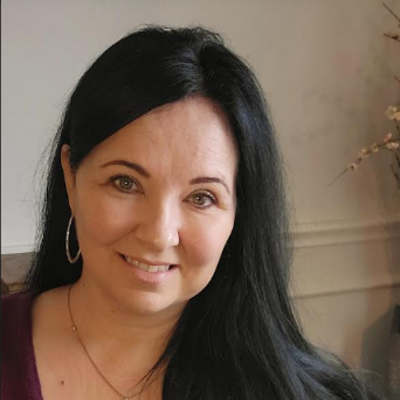 SPECIALITIES
Schizophrenia and psychotic disorders.
Post-partum, menstrual and menopausal mental disorders.
Non-stimulant treatment for ADHD.
Disability and fitness for work.
Medicolegal and correctional mental health.
Certified as an expert witness in psychiatry in Texas, California, and Canada (Albert and British Columbia).
Telehealth mental health delivery.
EDUCATION
Medical Degree with Distinction – University of Saskatchewan, Canada.
General Psychiatrist – University of Saskatchewan, Canada.
Fellowship Psychiatrist – University of Calgary, Canada.
Master of Science in Medical Education.
CERTIFICATIONS
Board Certified Psychiatrist by the American Board of Psychiatry and Neurology.
Board Certified Psychiatrist by the College of Physicians and Surgeons of Canada.
Certified Prescriber for the national Clozapine REMS program.
In-Network Insurance
Anthem Blue Cross of California Inc
Blue Shield of CA Inc
United Health Care Inc.
Medicare Inc
UMR
Optum Behavioral Health
Cigna Inc
Healthnet Inc
MHN Inc.
BCBS
Aetna Inc.
Aetna-Meritain Inc.
Humana Inc
Tricare Inc

---
Dr. Joann Mundin is a dedicated and experienced psychiatrist with a practice spanning over two decades in the United States and Canada. Since 2003, she has provided comprehensive assessments and treatments for patients with severe mental illness across various settings, such as hospitals, offices, jails, workplaces, and telehealth services. Dr. Mundin is passionate about using a multidisciplinary, collaborative team approach to deliver the highest quality psychiatric care to patients with severe mental disorders.
Her treatment orientation includes mental health medication management, antipsychotic medication with serum level monitoring, psychoeducation, and collaborative case-management mental health services. She has extensive work experience in diverse roles, including positions at Wellpath, Savant Care, and the University of Calgary. Dr. Mundin has also served as the CEO of a private Canadian psychiatric practice and as a competency restoration psychiatrist in California.
Throughout her illustrious career, Dr. Mundin has been recognized for her contributions to the field of psychiatry. She has received multiple teaching awards from psychiatry residency training programs in the United States and Canada, including the New Attending of the Year from the University of Nevada Las Vegas (2019). She is also a reviewer for the Journal of Graduate Medical Education, where she was recognized as a Top Reviewer in 2017. Dr. Mundin led a major metropolitan detention center through its first-time successful application for accreditation by the National Commission on Correctional Health Care and Mental Health Services, making it only the fifth facility in the US to achieve this standard at the time.
As an accomplished academic and clinician, Dr. Mundin is the author of numerous peer-reviewed abstracts, presentations, and published manuscripts, contributing significantly to the advancement of psychiatric knowledge and practice. With her vast experience and unwavering commitment to her patients, Dr. Joann Mundin offers exceptional psychiatric care to individuals in need in California, Colorado, Idaho, Nevada, Texas, Wyoming, and Alberta Canada.