Dr. Joann Mundin, MD
Physician and Board-Certified Psychiatrist

(US and Canada)
ALUMNI OF:
University of Saskatchewan, Canada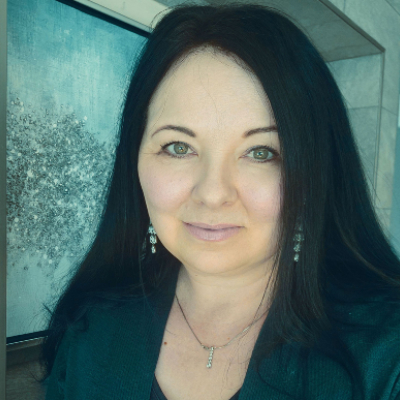 EXPERTISE
Amnesia
Anorexia Nervosa
Antisocial Personality Disorder (ASPD)
Anxiety
Aphasia
Asperger Syndrome (AS)
Attention-Deficit/Hyperactivity Disorder (ADHD)
Autism
Avoidant Personality Disorder
Binge Eating Disorder
Bipolar Disorder
Body Dysmorphic Disorder (BDD)
Borderline Personality Disorder (BPD)
Bulimia Nervosa
Dementia
Depression
Dissociative Fugue
Dissociative Identity Disorder
Drug Abuse
Eating Disorder
Fragile X Syndrome (FXS)
Hypersomnia
Insomnia
Learning Disability
Mental Illness
Mood Disorders
Munchausen Syndrome
Narcissistic Personality Disorder (NPD)
Obsessive-Compulsive Disorder (OCD)
Panic Disorder
Persistent Depressive Disorder
Pervasive Developmental Disorders (PDD)
Phobias
Postpartum Depression (PPD)
Posttraumatic Stress Disorder (PTSD)
Premenstrual Dysphoric Disorder (PMDD)
Psychotic Disorder
Rape and Sexual Assault
Schizoaffective Disorder
Schizophrenia
Seasonal Affective Disorder (SAD)
Sleepwalking
Speech Disorders
Tardive Dyskinesia
Tics
Wilson-Turner Syndrome
TREATMENT ORIENTATION
Administrative medicine/psychiatry
Collaborative practice, supporting and supervising hundreds of students, resident physicians, mid-level advanced practice nurses, and other mental health professionals
Corporate health and wellness/psychiatry
Correctional Psychiatry (both as a clinician and an administrator)
Non-treating medicolegal psychiatric assessments/expert witnesses in psychiatry
Outpatient psychiatry (special focus on early intervention for psychotic disorders)
Private practice-group and solo
Academic medicine/psychiatry
Telehealth/psychiatry
Trauma Center Emergency Department psychiatry (both as a clinician and administrator)
WORK EXPERIENCE
November 2019 – Current
Psychiatrist | Wellpath | California, Nevada, Texas
From November 2019 to September 2021, she worked as the Associate Director of Psychiatry for the Clark County Detention Center in Las Vegas Nevada, and led the facility to its first Mental Health Accreditation with the National Commission on Correctional Health Care (only the 5th facility in the US to achieve this standard by March 2021).
Clinically, she was one of two psychiatrists caring for patients in the facility that booked nearly 70,000 pre-sentencing inmates per year. During her time at this site, the annual suicide rate was demonstrably reduced.
Since September 2021, she has worked as a psychiatrist for five Wellpath sites (one in California and four in Texas), all via telehealth.
February 2017 – November 2019
Senior Psychiatrist | Las Vegas, Nevada
Provided Psychiatric diagnostic and medication management services to primarily Medicaid, Medicare, and undocumented patients, the majority of whom had severe mental illnesses.
July 2013 – current
CEO | SW Calgary Psychiatry | Calgary, Canada
Established and assumed administrative and clinical leadership of an outpatient psychiatric practice, in charge of all staffing, standard-setting budgeting, and daily patient care. More than doubled the practice size. The number of patients seen per month increased by 80%.
Evaluated patients for permanent disability and served as a medical expert in over one thousand cases for both large multinational companies and national law firms in both plaintiff and defense cases.
Developed an ongoing training program for a cross-functional team.
July 2005 – June 2013
Assistant Professor | University of Calgary Faculty of Medicine | Calgary, Canada
She held multiple roles with this organization, culminating with the role of Assistant Dean of the Cumming School of Medicine.
She chaired multiple high-level meetings, including student appeals. I oversaw the development of a high-stakes certifying exit examination for senior medical students.
I established a school-wide peer feedback process as required to maintain national accreditation standards.
July 2005 – June 2013
Clinical Medical Director | Psychiatric Emergency Services | Foothills Medical Center | Calgary, Canada
Clinically and administratively liaised between the psychiatrists, medical trainees, and nurses on this team, while also providing emergency psychiatric services to patients in the trauma center of the facility with a catchment area of 1.6 million people; chaired administrative meetings and training sessions for all members of the multidisciplinary team; ensuring that evidence-based standards were consistently achieved by all members of the team.
July 2003 – July 2013
Psychiatrist | Early Psychosis Treatment Services | Calgary, Canada
Provided clinical assessment and medication services to severely mentally ill patients in one of the first early intervention clinics in the country.
EDUCATION
2005 – 2007

Master of Science in Medical Education

University of Calgary, Canada

2003 – 2005

Subspecialty medical fellowship in Early Intervention (Psychosis)

University of Calgary, Canada

1998 – 2003

Post-graduate medical residency in Psychiatry

University of Saskatchewan, Canada

1994 – 1998

Undergraduate Medical Degree, with Distinction

University of Saskatchewan, Canada

1990 – 1994

Pre-medical Degree

Bachelor of Science in Biochemistry

University of Regina, Saskatchewan, Canada
AFFILIATIONS AND CERTIFICATIONS
American Board of Psychiatry and Neurology

Psychiatry

Southern Nevada Adult Mental Health Services

Las Vegas, Nevada
LICENSURE
WY State Medical License

2021 – 2023

ID State Medical License

2021 – 2024

TX State Medical License

2021 – 2023

CA State Medical License

2021 – 2023

NV State Medical License

2017 – 2023
AWARDS AND HONORS
Recognized as a medicolegal expert in the United States and Canada
Demonstrated ability to lead large organizations in the achievement and maintenance of national accreditation standards
Formally recognized by the United States Citizenship and Immigration Services as possessing extraordinary ability in the field of science (psychiatry).
In-Network Insurance
A psychiatrist since 2003, Dr. Joann Mundin has provided assessments and treatment for patients with severe mental illness in multiple settings, including hospitals, offices, jails, workplaces, and via telehealth. Because of advances in telepsychiatry, she routinely sees patients on the Gulf coast in the morning and the West coast in the afternoon.
Dr. Mundin is a board-certified psychiatrist practicing medicine in the United States and Canada. She is a Diplomate with the American Board of Psychiatry and Neurology and a Fellow with the Royal College of Physicians and Surgeons of Canada. She holds an active medical license to practice in California, Texas, Nevada, Wyoming, and Idaho.