Dr. Joe Walker, MD
Psychiatrist

(G46287 California)





19 Reviews
4.56
ALUMNI OF:
University of Tennessee College of Medicine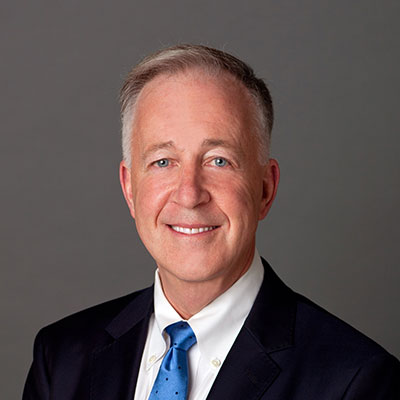 Expertise
Attention Deficit Disorder (ADD)
Bipolar Disorder
Depression
Insomnia
Schizophrenia
Mood Disorder
Clinical Depression
Sleep Disorder
Attention Deficit Hyperactivity Disorder (ADHD)
Manic Depressive Disorder
Personality Disorder
Treatment Orientation
Psychodynamic
Cognitive behavioral therapy
Strength-based
Emotionally focused
Trauma-focused
Psychoanalytic
Coaching
Motivational interviewing
Dialectical
Work experience
Acting Chief Medical Officer, Alameda Health System
October 2015 – August 2016
Vice Chair of Board, Alameda Health Partners
June 2014 – November 2016
Vice Chief of Medical Staff, Alameda Health System
October 2012 – October 2015
Chair of Psychiatry, John George Psychiatric Hospital
2009 – November 2016
Chief Compliance Officer, Westside Community Psychiatric Services
2012 – 2014
Education
B.S., 1975, Memphis State University, Memphis, TN
M.D., 1980, University of Tennessee Medical School, Memphis, TN
Internship, 1981, Pacific Presbyterian Medical Center, San Francisco, CA
Psychiatry Residency, 1982 – 1984, Department of Psychiatry, Pacific Presbyterian Medical Center, San Francisco, CA
Chief Residency, 1984, Department of Psychiatry, Pacific Presbyterian Medical Center, San Francisco, CA
Affiliations and certifications
American Board of Psychiatry and Neurology (certified in Psychiatry)
Pacific Presbyterian Medical Center (Residency, Psychiatry)
University of Tennessee College of Medicine (Medical School)
California Pacific Medical Center
Alameda Health System
Awards and honors
Regional Top Doctor. Castle Connolly, 2014
In-Network Insurance
Healthnet
Tricare
AETNA
MHN
Anthem Blue Cross of California
Blue Shield of California (We are not in-network with Blue Shield Covered California)
Blue Cross Blue Shield
Alignment Health
Humana
Cigna
Optum Behavioral Health

Dr. Joe Walker, MD is a board certified psychiatrist at SavantCare. He did his residency at Pacific Presbyterian Medical Center and received his medical degree from University of Tennessee College of Medicine. He has worked as a psychiatrist in Los Altos, Santa Monica, San Francisco, San Jose, and La Palma in the last 20 years.
Dr. Joe Walker is affiliated with various hospitals like California Pacific Medical Center and Alameda Health System. He believes that each patient's care is different and adapts treatment options accordingly. His expertise lies in treating patients having various types of mental issues – ADHD, ADD, bipolar disorder, schizophrenia, insomnia, mood disorder, personality disorder, etc.
He is sensitive to the uniqueness of each patient's situation and adapts his consultations and treatment options appropriately to accommodate individual needs and concerns.
Reviews
Very authentic and kind - this man is a professional who really cares.
SC - San Francisco - Jul 02,2019
I've been a patient at Savant Care for just under a year and I highly recommend their services. If you are looking for a hassle free, tech savvy, psychiatrist, then Savant Care is for you. Both Dr. Walker & Sara (his medical assistant) are always overly helpful and caring to whatever concerns I have. They are located in downtown SF which is easy to get to and centrally located. Sara consistently goes above & beyond to accommodate my medical needs!
SC - San Francisco - Mar 07,2019
I have been incredibly pleased with my experience with the team here, Dr. Walker is lovely, really personable, and efficient. Whenever I've needed anything, Sara the assistant has also been incredibly quick and helpful. Really recommend these guys, and glad I found them!
SC - San Francisco - Jan 02,2019
SavantCare has always been quick to respond to any questions or requests, and are easy to communicate with online. Dr. Joe Walker has been incredibly helpful and easy to work with.
SC - San Francisco - Dec 20,2018
Great initial consultation with Dr. Walker, looking forward to continuing treatment.
SC - San Francisco - Dec 18,2018
When I moved to The Bay Area I needed to find a new psychiatrist. I read multiple positive reviews about Dr. Walker and they all proved to be right! He is amazing and the administrative services offered through Savant Care make scheduling and refills a breeze. Sara is attentive and often goes above and beyond to ensure everything I need is taken care of.
SC - San Francisco - Nov 29,2018
I had multiple visits with Dr Walker. Dr Walker and Sara have been supportive during my past visits. I am happy with their services.
SC - San Francisco - Nov 29,2018
Met with Dr. Joe Walker only once so far. He was very respectful, considerate and put me at ease talking about why I was there and what was going on. Made sure he understood me and also that our resolution met my expectations at the end of the sessio...n. Liked him a lot. Also, extremely helpful office. When one of my medications didn't get filled at the pharmacy due to an insurance issue, Dr. Joe Walker's office was super helpful to me getting it resolved, to the point of texting me to follow up. I really appreciated that.
SC - San Francisco - Nov 29,2018
Really helpful and extremely kind
SC - San Francisco - Nov 29,2018
I've been with Savant Care in SF for a few years now and look forward to seeing Dr. Walker. He's a genuine and extremely considerate. I always feel listened to and that he truly cares about my well being. The administrative staff, including Michael and Sara, are quick to respond and are always accommodating. When it comes to scheduling, payments and following up with appointments they are a pleasure to work with an super friendly!
SC - San Francisco - Nov 21,2018
Sara and Dr. Joe Walker made for a super easy first appointment. Sara was very helpful scheduling my initial meeting with Dr. Walker and even gave me her cell phone should I have any issues. Highly recommend using Savant!
SC - San Francisco - Nov 14,2018
Dr. Walker is extremely thoughtful and considerate. He listened attentively to my concerns and helped talk me through some important findings. I found his admin assistant Sara to be extremely helpful when it came down to scheduling, payments, and medication. She follows up constantly and goes above and beyond the call of duty to make sure all of my needs are taken care off. I highly recommend working with Dr. Walker.
SC - San Francisco - Oct 23,2018
I cannot say enough good things about Dr. Walker and his practice and Savant Care in general. They literally make things SO easy. And take away the headaches that come along with finding the right psych and then dealing with appointments, refills, i...nsurance etc. Dr. Walker himself is a gem. To be fair, I only see him for medication management...so after the initial intake session where he made me feel totally comfortable and really listened to me/got to know me, our appointments have only been every 8 weeks and are only up to 20 minutes each and I always wish they were longer cause I just literally want to hang out with the guy! Also, the staff and support system that is Savant Care are superb. They are thorough, accommodating, polite, efficient, and effective. Sara, Michael, and numerous others have helped me out many times whether it be moving an appointment when something has come up, handling annoying pharmacy and insurance breakdowns in communication, helping me get an early refill approved when my bag with medication in it got stolen....they are seriously just the best! The online system is easy and user friendly which is common these days in such a techy-app centered time of age/environment but what i love the most is i can still get a hold of an actual effing human if i want to!!! and a nice, smart, helpful one at that...without being on hold forever! these people call back when they say they will, follow up like rockstars, and leave you alone when you don't need bothering. They're great! Anyways, if you need a psych I highly reccomend Dr. Walker and the Savant Care fam....he also set me up with a great therapist for talk therapy...Pia Crosby....right in the same building. So convenient. My schedule got crazy so I had to table those appointments until it settles down, but I still have high praise for her after only seeing her a couple times. So what are you waiting for? book em!
SC - San Francisco - Oct 18,2018
Dr. Walker was great and very attentive. He took the time to listen to me and my concerns. I highly recommend him
SC - San Francisco - Oct 10,2018
Dr. Walker is incredible professional and understanding. I felt very comfortable communicating my problems to him without feeling any judgement. He's a wonderful doctor, and is the first doctor (of 5) that has actually taken the time to find the underlying issues and treat those with minimal medication.
SC - San Francisco - Sep 20,2018
Providers In San Francisco Mental Health Clinic