Dr. Phacharawut Kanchananakhin, MD
Psychiatrist
ALUMNI OF:
Chulalongkorn University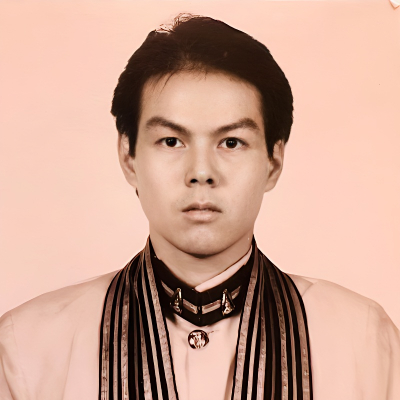 SPECIALITIES
Addiction Psychiatry
Geriatric Psychiatry
Neuropsychiatry
Depression
Schizophrenia
Anxiety Disorder
Substance Abuse
Delirium
Bipolar Disorder
Dementia
Psychotic Disorder
Education
Residency Training in the USA: Department of Psychiatry
Washington University in Saint Louis
Department of Psychiatry
John A. Burns School of Medicine
Fellowship training in the USA: Addiction Psychiatry
Geriatric Psychiatry
Residency Psychiatry
University of Hawaii
Residency Training in Thailand: Psychiatric Residency Training Program Department of Psychiatry
Faculty of Medicine, Chulalongkorn University Bangkok, Thailand
Postgraduate Degree: Board of Psychiatry and Neurology The Royal College of Psychiatrists, Thailand Premed Degree:
Internship: Nakhon Sawan Central Hospital
Nakhon Sawan, Thailand
Forensic Psychiatry Service Hospital
(National Institute of Mental Health, Thailand)
Medical School: Chulalongkorn University Faculty of Medicine
Degree: Doctor of Medicine
CERTIFICATIONS & LICENSURE
American Board of Psychiatry and Neurology
American Board of Geriatric Psychiatry
In-Network Insurance
Aetna Inc.
Alignment Health
Humana Inc
MHN Inc.
Cigna Inc
Tricare Inc
United Health Care Inc.
UMR
Optum Behavioral Health
Medicare Inc
Blue Shield of CA Inc
Anthem Blue Cross of California Inc
BCBS
Aetna-Meritain Inc.

---
Dr. Phacharawut Kanchananakhin is a highly experienced and board-certified psychiatrist with over 27 years of practice in the field. He specializes in treating patients with traumatic brain injury-related psychosis, psychotic disorders, and anxiety disorders. Additionally, he has expertise in geriatric psychiatry, neuropsychiatry, and addiction treatment.
He has worked in various psychiatric settings, including outpatient and inpatient care, partial hospitalization programs, and skilled nursing facilities. He utilizes a comprehensive approach in his treatment to help his patients achieve their goals. He incorporates psychotherapy and psychopharmacology to improve patients mental wellness. He currently serves as an attending psychiatrist for the Manzanita-Salinas Program-Monterey County Behavioral Health-Interim Inc. He is also associated with SavantCare, a mental health clinic and held consulting positions at STARS behavioral health and Mind-care Solutions in Nashville, TN.
Dr. Kanchananakhin is committed to providing compassionate care to his patients. He helps them make informed decisions about their treatment and works collaboratively with their treatment team. He strives to empower his patients to achieve mental wellness and fulfillment through evidence-based practices and personalized care.
Dr. Kanchananakhin has published research in the field of psychiatry, including case reports and studies on Alzheimer's disease assessment in the Thai elderly population. He is a member of several professional organizations, including the Medical Council of Thailand, The Royal College of Psychiatrists in Thailand, The Psychiatric Association of Thailand, and the American Association of Geriatric Psychiatry.